PepsiCo Takes Healthy Step With Greek Yogurt
11 Jul 2012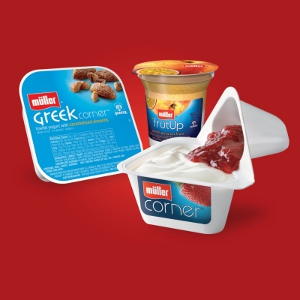 PepsiCo is changing its colors and it is for a healthy reason. The beverages company has decided to sell Germany's Theo Muller Group's yogurts in the US, starting this month. The joint venture is a move on the soft drink giant's part to diversify its products. The move may also be inspired from the tough competition that PepsiCo has been facing in wake of its main rival Coca-Cola gaining an upper hand in the business.
The Greek Yogurt
The joint venture, named Muller Quaker Dairy, will start selling different yogurts from mid-July, which means next week. The company has identified 17 markets across the Northeast and mid-Atlantic States, where the yogurts would be sold in supermarkets as well as club stores. Some of the markets are New York, Philadelphia, Washington, Boston, and Baltimore. The venture will begin with three types of yogurt, called," Muller FrutUp, Muller Corner, and Muller Greek Corner." The company will be selling the yogurt with a slogan, "fun for you, better for you, good for you." While the initial production of the yogurt will be in Europe, however, both the companies have decided to ultimately establish a production plant in Batavia, but that will be in some time.
The Joint Venture
Observers are calling this venture as another step toward PepsiCo's Health Food Game, which the company has been planning for quite some time. Stefan Muller, a Board Member of Theo Muller Group, said, "Our partnership with PepsiCo is a great expansion of our business, and we are excited to introduce new consumers to the wide variety of deliciously enjoyable yogurts that have made Muller a household name throughout Europe. Our capabilities in yogurt and other value-added dairy products, combined with the strength of PepsiCo's distribution systems, deep consumer insights, diverse portfolio of brands and expertise in areas like fruits and grains, will open the door to new options we think consumers are going to love." This is PepsiCo's first step into the dairy market. Although, last year, the company bought a Russian dairy company, Wimm-Bill-Dann, which is the largest in Russia. Besides, PepsiCo also launched a joint venture with the Saudi Arabian company, Almarai, in 2009. The company said in a press release that it was aiming to create a portfolio of healthy products worth $30billion revenue by the year 2020. Apart from the healthy products, PepsiCo is already selling products such as Frito-Lay, and Gatorade, which are different from its mainstay, Pepsi-Cola.
Who is Eating the Yogurt?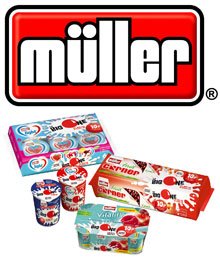 Since people in America eat less yogurt as compared to the Europeans, it is expected that this joint venture would drive the consumption higher, creating more opportunities for itself and similar other businesses. Yogurt sales, which had been dipping for some years, started picking up since last year. This year too, it is estimated that the yogurt sales would show a 9% increase over last year's figures. The reason is that Americans are becoming more health-conscious. However, there is a catch, that is the Greek yogurt is not very appealing in terms of its texture. But since the conventional yogurt products lack in taste, it is being assumed that things would change for better. That is because the Muller yogurt will be available in a lot of flavors like blueberry, crispy crunch, chocolate flakes, crunchy granola, strawberry, choco balls, etc. In the recent years, other Greek yogurt brands such as Chobani and Fage, have tried to create a niche market in the US yogurt sector and that is what has inspired PepsiCo to go for this joint venture.
Since soda drinks are facing the wrath of government, public health advocates as well as general public these days, PepsiCo's move towards Greek yogurt seems to be the right choice to make. Now, it remains to be seen whether this choice pays for the company in the long run or not.
Image Courtesy: dairyfoods, madrasevolution
PepsiCo Takes Healthy Step With Greek Yogurt