Taco Bell Reaps 'Ad' From Alaskan Gesture!
11 Jul 2012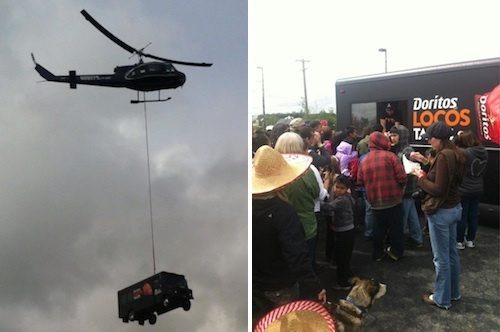 When Taco Bell flew 10,000 tacos to Bethel, an Alaskan town, after a hoax campaign was run by someone in the town about a Taco Bell outlet to be opened, everyone praised the goodwill gesture. However, news has come out that the restaurant has 'used' the gesture for its own good. Read on to know how.
It all started with a prankster, not yet identified, putting up a hoarding with a hoax message that Taco Bell was coming to the town with its very first outlet. After the townspeople had got the message and were rejoicing in its aftermath, a local radio station clarified that Taco Bell had no such plans. This revelation was met with much disappointment among the Bethel residents, although, a local was quite upbeat even about the false campaign, as he said that with all the publicity generated by the fake campaign may inspire Taco Bell to actually open an outlet here. Well, an outlet is still not a reality but Taco Bell did respond in a rather sweet manner.
When Taco Bell heard of the fiasco and clarified that it was not planning to open an outlet in the town, the company also sent home a message to soften the blow. It was decided that ingredients would be flown in to Bethel to make 10,000 tacos, which would, then, be distributed free to people in the town. The ingredients included 150lbs cheese, 900lbs of beef, 500lbs of sour cream, and 300lbs each of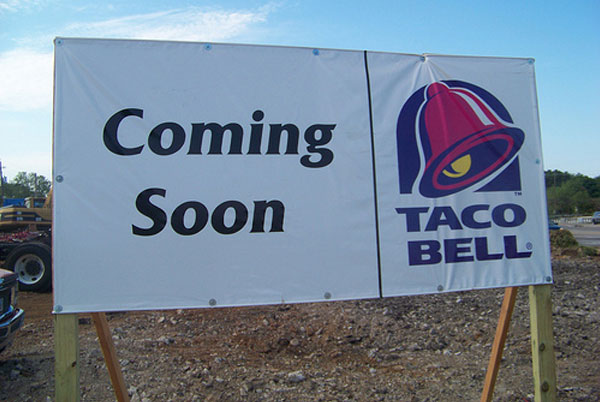 lettuce and tomatoes. As is wont to happen, media went berserk with publicity and everyone praised the chain to the skies. However, the appreciation was short-lived because it soon appeared that this gesture was not completely goodwill-based. Some of it was good for the company itself.
Behind the Scenes 
It seems that the Taco Bell has created four adverts out of the air-lifting of the Taco Bell truck, in which the ingredients for the 10,000 tacos was flown into the Alaskan town. Given below is one such commercial, which the company is going to use for its public relations campaign. The airlifting stunt was called "Operation Alaska," a straight reference to Taco Bell's statement that when the company can fly its Tex-Mex food to Afghanistan and Iraq, why not to its own people in America. With the name like this, is it, then, any surprise that the whole thing was meant for publicity.
The dramatic stunt seems to have served its purpose for the town as well as the company. So, is it wrong that Taco Bell is trying to get some positive mileage out of its goodwill stunt?
Taco Bell Reaps 'Ad' From Alaskan Gesture!