Cook Killed For Delay In Serving Tandoori Chicken

10 Jul 2012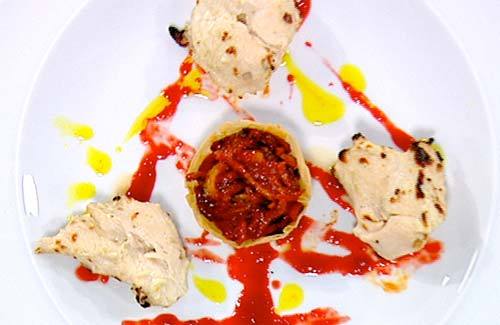 While Anthony Bourdain's "Get Jiro" talks of killings happening over sushi and table reservations in the future L.A., something similar has happened in the economic capital of India, Mumbai. A group of customers killed the cook at a local eatery (also called 'Dhaba') when there was a delay in their meal consisting of a tandoori chicken and rotis.
The Culprits
Four employees of the Brihan Mumbai Corporation (BMC) went to the local restaurant for their meal after dumping collected garbage in the area. The restaurant is located in the Mulund area of Mumbai and the four employees are drivers with the BMC. The Assistant Commissioner of Police (Mulund), Mahadeo Gundewadi, told the press, "After finishing their work, they went to Anand Dhaba located near the Octroi naka (toll post) on Eastern Express Highway in Mulund (East). Here they ordered chicken tandoori and eight rotis." The four employees have been identified as Raman Rane, Subhas Munde, Amrut Pisal, and Pramod Satam.
The Story Before the Death
Tandoori chicken  is a very popular dish throughout India and the way it is cooked and served at roadside dhabas makes it even more popular, spicy affair. Guided by their stomachs, the four employees placed their order and then left the dhaba to come back after some time. Seeing the four men leaving, the cook did not set about with the order immediately. However, after the customers returned a while later, they demanded their order. At this, the dhaba owner requested them for a 10 minutes interval to get their order ready. The customers left the dhaba to return 10 minutes later, when they found out that their food was still not ready. This led to an argument with the dhaba owner.
A Cook Dies
The argument turned heated and according to the police, the four men assaulted the dhaba owner, as well as the cook, Karan Singh. During the physical altercation, one of the BMC drivers hit Singh with a wooden plank on his head. After the blow, Singh started bleeding profusely and fell unconscious. He was taken to the Mulund General Hospital, from where he was shifted to two more hospitals but unfortunately, he could not be saved. The four drivers have been arrested.
You must have heard of customer hitting a waiter or a staff member assaulting a customer over some botched up order but killing a man in cold-blood is something nobody can fathom. The love for tandoori chicken forced the four men to take such a drastic step, which resulted in the death of Singh, a citizen of Nepal, who was married just six months back. Do you have any such tragic restaurant story to share?
Image Courtesy: channel4
Cook Killed For Delay In Serving Tandoori Chicken