Subway 'Spreads' Norovirus In Indiana
6 Jul 2012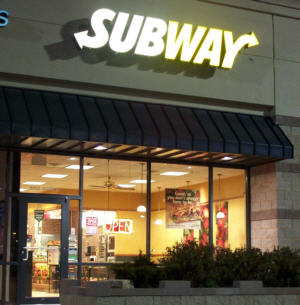 When you all thought that fast food restaurants could not play with public health anymore, here comes a shocking news! It has come to light that staff members at an Indiana Subway worked in the restaurant, serving customers despite being diagnosed with Norovirus. An investigation by the Indiana health department has revealed this, much to the chagrin of those, who might have eaten at the outlet around that time.
The January Fiasco
Although the Subway tagline "Eat Fresh!" is displayed prominently at each Subway restaurant, it looks like there is serious doubt over whether the management follows its own words. After you go through this story, you will have serious doubt about whether you ever get to eat fresh or not  at a Subway. Nevertheless, this happened in January 2012, when the Blackford County was grappling with a Norovirus outbreak. Between January 5 and 8 this year about 90 residents of the County were sick with this virus, which included the workers of the Hartford City Subway. The health department report has established this beyond doubt.
The Show Must Go On
Taking this adage quite literally, the workers of this Subway went to work despite being told that they were sick. The Blackford Country Health Department has said in a February 7, 2012 report that the workers served the customers despite the outbreak. In fact, the report concludes that "Subway was a contributing factor to the spread of Norovirus in Blackford County." Now that is a very serious charge, which could cost Subway dearly. The allegation against Subway was proved when the health department officials found out that 74 of the outbreak victims had eaten at the said Subway before they were diagnosed with the virus. The report said, "Four Subway employees were sick with nausea, diarrhea and/or vomiting on Saturday, January 7. Most employees self reported to co-workers that employees worked while sick."
The Health Code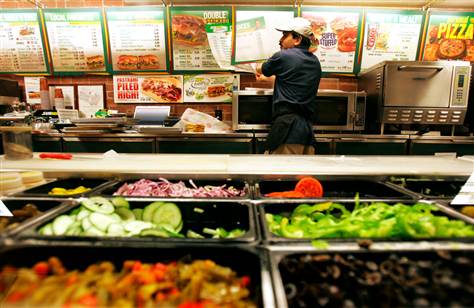 According to the Indiana State health code, adopted into practice since 2008, food workers cannot come to work if they are diagnosed with any of the following foodborne illnesses – E. coli, Shigella, Salmonella, Norovirus or Hepatitis A. The health department officials are assuming that the virus entered the restaurant either through a sick customer or a sick worker and then spread around. The seriousness of this situation can be gauged from the fact that Subway restaurants have been associated with the Norovirus spread in the past as well. In 2009 and 2010, Subway outlets in Roseville, Minnesota and Lombard, Illinois, were found to be in the midst of Norovirus spread, authorities claim.
Well, the Hartford incident seems to be a wake-up call for the Subway management because here they are playing with people's lives. With such lapses on its part, one wonders how Subway was able to overtake McDonald's as the largest fast food restaurant in the world?
Image Courtesy: cpdiary, theinformedvegan
Subway 'Spreads' Norovirus In Indiana