Food V/s Sex: And The Winner Is…

5 Jul 2012
The link between sex and food is a close one with aphrodisiacs being particularly favored when it comes to special occasions like honeymoon or Valentine's Day. There have been umpteen surveys carried out on food liked by couples and foods that put you off sex. However, all that was about food and sex; what would you like to say if you have to choose between the two? Strange, isn't it? well, a relatively recent survey shows that quite a few of us would actually like to give up sex in favor of…yeah you guessed  right!...FOOD.
Study Results
A study conducted by "Match.com" on singles revealed that more than 33.33% people would happily go without sex for a year but would certainly find it difficult to pass the year without gorging on their favorite food. "Love Bites: Dating and Dining" survey asked around and found that quite a few people would be ready to sacrifice sex for a plateful of colorful salad! But yes, the ratio does seem a bit too tilted in favor of women here. The fairer sex seems to prefer food while only 16% males said Aye to food and Nay to sex.
If that was not enough, the survey interestingly found out that the preference for food was not confined to the singles alone. Over 28% of the 3,500 married and committed people interviewed said that food won hands down when it all boiled down to eating and having sex.
What Sex Therapists Say
Food and sex
This piece of News was particularly depressing to the sex therapists and marriage counselors who justified it as coming from people who did not get quality sex. However, the most surprising revelation in the survey was the willingness to say no to sex for a salad or sushi. Having chocolates and steak in lieu of sex was still understandable said a few of the experts.
Food also happens to get in the way of libido said Ian Kerner, a sex therapist by profession. Some foods make you so full that a romantic dinner often ends up with the couple going to sleep instantly or watching TV for the entire night without lifting a finger. Kerner also advised approaching sex in much the same manner as food and vary the diet regularly, in an interesting manner.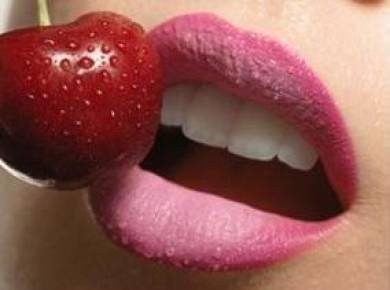 Dating & Food
The dating statistics are also heavily biased towards food with 35% of the individuals not appreciating the lack of food knowledge in their partners while 66% admitted to being put off by people who were fussy eaters.
Sex wins hands down when it comes to expertise though and most would not mind having a partner who lacked culinary skills but a person with no sexual prowess is a definite no-no.
The debate rages on for now with the topic gaining ground as more and more people put forward their opinions. Is it sex or is it food that is more important in your life? Do tell! 
Image Credit-funnypicpost, consumernaut.blogspot
Food V/s Sex: And The Winner Is…