Taco Bell Sends Free Tacos To Bethel
3 Jul 2012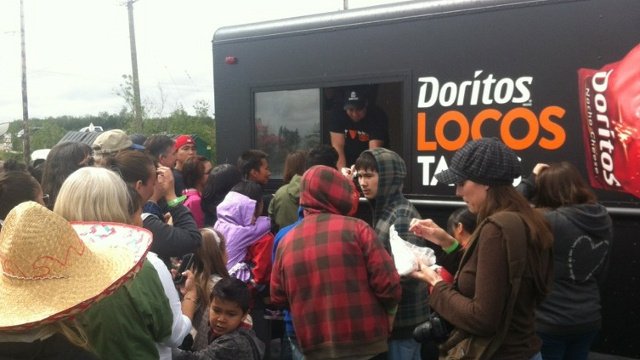 There is some good news finally for the residents of Bethel, a remote town in Alaska. After suffering a humiliating hoax campaign last month, that spread false information about a Taco Bell outlet being opened in the town, it has been known that the fast food chain is sending free tacos for all Bethel residents. This is the company's way to compensate for the heartbreak suffered; because of the false publicity campaign.
The Hoax
It was only last month that a hoax campaign was launched in this town about how Taco Bell was contemplating opening an outlet here. With the fliers announcing the arrival of the popular taco chain, the whole town's expectations rose by a few notches. The hoax campaign had even set a date to the launch of the new outlet - July 4, 2012. The only fast food outlet in the town, with a population of 6,200, was Subway, so obviously, the residents were hungry for more. Besides, the nearest Taco Bell outlet was in Anchorage, which is 400 miles away from Bethel.
The Clarification
It was only after the local radio channel, KYUK, picked up the news and solved the mystery by calling up the company for a clarification. After the campaign was confirmed as a hoax, the radio station announced, "Bethel is NOT getting a Taco Bell." Not to mention, the whole town was disappointed. But, amidst all the disappointment, it was Director of the Chamber of Commerce in Bethel, Bonnie Bradbury, remained hopeful. He expressed optimism as he said that with even the fake fliers flying around, the company might start to think of opening an outlet in Bethel. Well, he was not all that wrong as something good did happen out of the fake campaign. So, whoever was behind this must be feeling rewarded.
The Free Tacos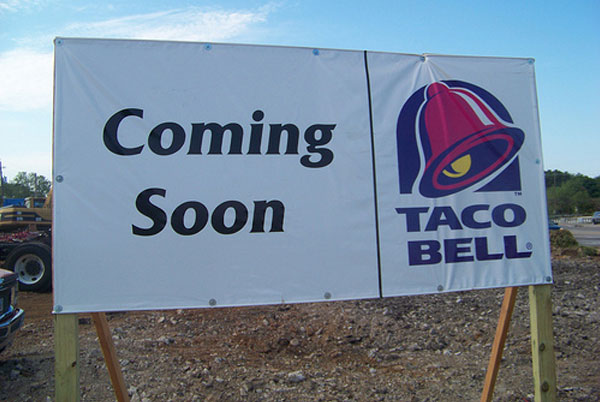 Having learnt of the fiasco, Taco Bell decided to compensate for some of the disappointment of the town people. They flew into Bethel from Anchorage, where the nearest Taco Bell is located, with enough ingredients to prepare 10,000 tacos, much more than the individuals in the town. Bethel Mayor Joe Klejka responded by saying, "It'll be a big event for our community." What is better is that Taco Bell offered these tacos to the residents free of cost, which just made the deal a whole lot sweeter. The amount of ingredients included 950 pounds of seasoned beef, 150 pounds of cheddar, 500 pounds of sour cream, 300 pounds of lettuce, and tomatoes, each. Giving a proof of the company's large-heartedness, Taco Bell CEO Greg Creed said, "If we can feed people in Afghanistan and Iraq, we can feed people in Bethel." With that, Creed also refused to divulge the total cost of this goodwill feast.
Well, with July 4th, just round the corner, there couldn't have been a better time for the Taco Bell feast; for the Bethel residents.
Taco Bell Sends Free Tacos To Bethel