Potato Chips That Look Like Glass!
25 Jun 2012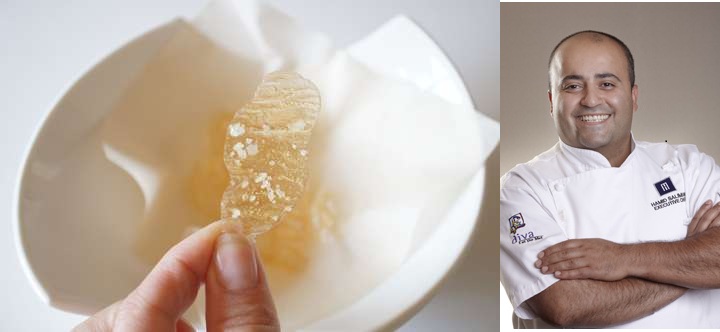 This is Molecular Gastronomy at its best. Chips that are almost transparent and made with potato stock are the next best thing in the snack-race. These potato chips may look like glass but they are completely edible and ready to rock your couch experience.
Chef Hamid Salimian
The recipe is of Chef Hamid Salimian, who works at "Diva at the Met" – the Vancouver restaurant and bar. Chef Salimian serves the glass potato chips as part of an amuse bouche with a dash of crème fraiche and chive topping. Salimian is an executive chef at the Metropolitan Hotel's restaurant and bar and his "creative and contemporary approach" to cooking has brought him enough accolades over the years, including a gold medal at the "World Culinary Cup."
The Ingredients
The ingredients that go into making these delicious and fragile-looking chips are quite simple – potatoes (a variety you are comfortable with), olive oil, salt, potato starch, and water. There is one warning though – the time required to make these chips is long and the process is tedious because instead of going chop-chop, as in case of traditional chips, here you have to shape each chip with hand. There is no mechanical help available in that case, at least till now. These chips taste amazing and may disappear in a jiffy if you are thinking of serving them at your next Super Bowl session at home.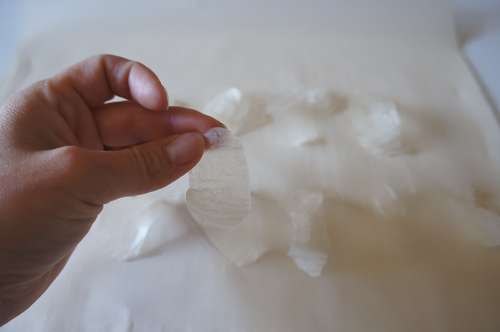 Work of Art
The best part about these chips is that these look more like a work of art than just a snack. Although, those who try it for the first time may have difficulty in handling the potato starch, with which the chips are actually made but once you get the hang of the process, it will be easy for you to churn out chips by bowl-full. In fact, the Internet is abuzz with improvised versions of this recipe as one after another website puts up blog accounts of cooks who have tried it at home.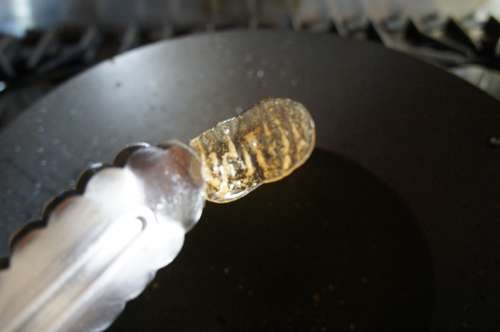 Although, the basic ingredients, potato stock, potatoes, olive oil, and salt, remain the same, someone has tried adding rosemary or some other herb, another one has spiced the chips a bit, another adventurous cook has tried creating a full sheet of potato starch before breaking it up in pieces, instead of baking one piece at a time, obviously to save time.
The recipe behind these glass potato chips is cool enough to entice a whole generation of at-home cooks, who can put in their own efforts and tweak the recipe to their liking. So, you see, a recipe so popular that everyone is trying to imbibe it as his own. Well, what more can you say about the success of a recipe and the idea behind it. Now, if only the potato chip companies were keen on it too, we could go buy these glass potato chips instead of toiling ourselves in the kitchen for them.
Well, Nathan Myhrvold, if you are listening, here is your starting point for the Modernist Cuisine 3!
Image Courtesy: instructables.com, metropolitan.com
Potato Chips That Look Like Glass!