Fair Foods Hitting New Extreme
20 Jun 2012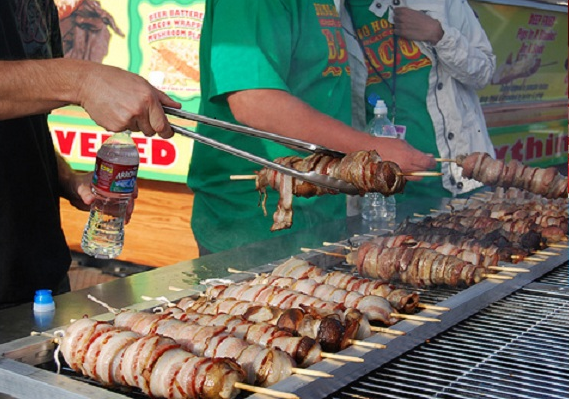 Fair food has always been associated with the extremities. It is all gooey fried snacks, coated in layers of oil, filled with obscene amounts of starch, and sprinkled with all sorts of toppings. That is why, not just kids, even adults enjoy their trip to such fairs. Off late, fair food emerging out of food stalls is bordering on extreme, be it fried cereals (not healthy anymore!) or fried cakes.
In one of his episodes of Man v. Food, celebrity host Adam Richman showed the viewers a "Twister dog," which was a potato, cut spirally, and rolled around a hot dog. Meat, potatoes, and condiments, all that one would like to eat at a fair. However, the fair food has come a long way since then and it is boasting of a lot of varieties, which would make you pop your eyeballs out, believe us.
Deep-Fried Kool-Aid – This is something, which has the Internet users, completely smitten. Charlie Boghosian, who created this masterpiece, made them with Kool-Aid powder, water, flour, and lots of oil to fry the balls in.
Deep-Fried Cereal – It is Charlie once again, who is back with this new item, which is a crunchy fistful of cereal, either Trix or Cinnamon Toast Crunch or Fruity Pebbles, battered, fried and served with syrup and more cereals atop.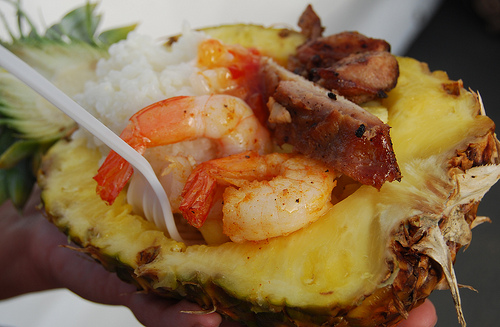 Naked Shrimp – This is another offering, which is making more news because of the way it is served. It is basically grilled shrimp with light seasoning, served together with steamed rice and pineapple pieces, inside a pineapple half. You can enjoy it with a sweet chili sauce.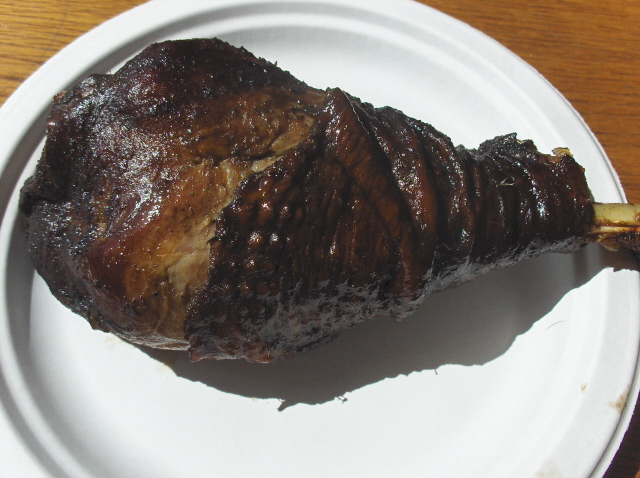 Bacon-Wrapped Turkey Leg – This is truly a heart-attack inducer, if you know what it means! While the bacon-wrapped, cheese-filled mushrooms may not have looked or sounded so sinister, this turkey leg definitely is everything evil.
Deep-Fried Funnel Cakes – Funnel cakes in themselves are coronary dangers but when you have them deep-fried, it takes heart-problems to an all new level. At a recent fair, stall-owners were selling deep-fried varieties of red funnel, peanut butter and banana cream funnel cakes, topped with powdered sugar.
America is battling with high levels of obesity but if you take a look at some of the foods served at the American fairs, you may think, ours is a starved populace. In comparison to the above goodies, butter-on-a-stick and deep-fried coke looks so innocent.
Image Courtesy: myburning.kitchen.com, twochicksfromthesticks.com, foodafficionado.net
Fair Foods Hitting New Extreme