Welsh Man Claims Knowing Jack Daniel's Recipe
19 Jun 2012
It was a chance encounter with his family history that led Mark Evans, a Welsh businessman, to discover the original recipe for one of the best-selling whiskies of the world, Jack Daniel's, or so he claims. Evans said that he was going through his family history, in a dusty book written by his great-great grandmother, and found the original recipe within some herbal remedies. The great-great grandmother's surname was Daniels and she dealt in herbs. The woman was based in Llanelli in South Wales and she had written the book in 1853, according to Evans.
1) The Original Recipe
Evans has claimed to come across the original recipe of Jack Daniel's whiskey from among his great-great grandmother's book. About the discovery, he says, "I'm pretty sure I've discovered the original recipe in great-great grannie's book. I was doing some family research, looking at photographs and things, and I wanted to look at the family bible. At the bottom of the book case was this book." Evans further added, "My great-great grandmother wrote in the book in 1853, and Jack Daniel's is dated 1866, so it predates it. There is a link, because my grandmother's grandfather's brother – my great-great-uncle – left for America and nobody ever heard from him after a couple of letters. That during the time that Jack Daniel's was set up, but more important than that, he was called  John 'Jack the Lad' Daniels. We know he went to Lynchburg, Tennessee and I'm pretty sure he used great-great-grannie's recipe to start off the whiskey business."
2) Jack Daniels' History
It is a well-known fact that the founder of Jack Daniel's was from Wales. Even though, the early history of the whiskey is difficult to come across as the early records of the company were burnt in a courthouse fire, it is known that the company's founder was Jasper 'Jack' Newton Daniel, whose grandfather, Joseph 'Job' Daniel, was an immigrant from Wales. The Jack Daniel's website talks of 13 children of the founder, none of whom have any birth records. After Evans' claim, a company spokesman has said, "We know our founder was from Wales – we would love to see the book and the recipe."
3) The Controversy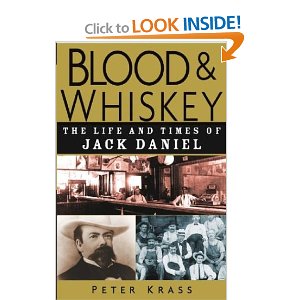 Till now, there is no indication of any legal tussle taking place over this matter but there are many contradictory facts involved. While Evans claims that his grandmother, Lillian Daniels Probert recalls her grandmother using the book to make herbal remedies for everyone in the family, he also insists that the ingredients used in the original recipe match with those given on the label. On the other hand, there is a book, "Blood and Whiskey: The Life and Times of Jack Daniel," which claims that Daniel, the founder, was not born until 1849. The book also claims that the founder was born in Lynchburg, Tennessee. This is contradictory to the claim that the founder had traveled from Wales to Tennessee.
Well, Jack Daniel's is a world-class whiskey, no dinner menu can be complete without it, and there is no doubt about it but whether Evans has stumbled upon its original recipe or not is something that will be proved over the course of time.
Image Courtesy: drunkard.com, amazon.com
Welsh Man Claims Knowing Jack Daniel's Recipe