Alaskan Town 'Hoaxed' Over Taco Bell
15 Jun 2012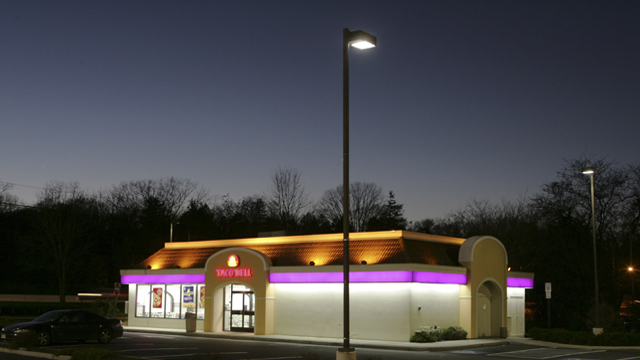 This has to be the cruellest hoax of the century, where a town was assured of getting an outlet of Taco Bell, only to be told that it was all a lie. Well, this hoax happened in the town of Bethel in Alaska, which was witness to a flier campaign, advertising how the gorditas would be served there by the time of July 4th this year.
The whole town's expectations went up a notch when fliers were posted all around, promising opening of a Taco Bell outlet in the midst of its 6,000 population. The town can be reached only by a boat or a plane and till date, no other fast food chain, except for Subway, has managed to open an outlet here. The nearest Taco Bell outlet is in Anchorage, which is 400 miles away.
However, someone tried to play a cruel joke on the Bethel residents and posted fake fliers on bulletin boards locally, promising that the new Taco Bell outlet was coming to town in time for the Independence Day celebrations. The fliers also promised employment to the town people. Naturally, the expectations were sky high.
No less than the Director of the Chamber of Commerce, Bonnie Bradbury said in an interview, "We got excited because we don't have any fast food chains out here, and the idea of Taco Bell coming in? And they were going to be here for the 4th of July?" A local supermarket worker, Tatiana Dotdot, was more explicit as she said, "You bring a McDonald's or a KFC, people will go crazy out here."
The fake fliers even had a website address as well as a telephone number, that of a local resident, who later informed the callers that there was no Taco Bell coming to town.
It was the local radio station, KYUK, which solved the mystery by calling the company itself. It was then that the "evil hoax" was confirmed. The radio station finally took matters in its hand and announced, "Bethel is NOT getting a Taco Bell," much to disappointment of the town people.
However, Bradbury has not lost all hope. He feels that there is still time that a Taco Bell could be a reality in this sleepy town. He is optimistic that with all the publicity generated by the fake fliers, may be the company will now think of opening an outlet in Bethel. Well, that is not wrong at all because being a fast food chain, dealing with competition, Taco Bell has itself resorted to many a campaigns to attract customers. One such campaign was when it offered 10,000 million free tacos to its loyal customers.
Well, as they say, if wishes were horses, even beggars would fly. But then hope keeps the world going, so, may be, one day, the announcements would come true.
Image Courtesy: gawker.com
Alaskan Town 'Hoaxed' Over Taco Bell