Bastianich Blogs About Judging MasterChef

13 Jun 2012
Joe Bastianich, judge of MasterChef season 3 ,  has been blogging lately, sharing his experiences of the show and the quality of contestants that it has attracted this year. Viewers can now actually get an insight into the mind of judges and decide whether they are being fair to the contestants or not.
Bastianich speaks of how he was unsure about the quality of culinary skills as the third day for try-outs progressed. Describing it as a day for tasting lackluster dishes seemed to be the right thing to do when in walked David Martinez with his version of the pescando, a Mediterranean delicacy made with flounders and delicate spices. All three judges nodded in unison and shouted "Yes!".  Stacey's dish didn't quite receive the same reaction and it was only Graham who seemed to be convinced by her cooking skills.  Rami, the salesman from Dallas was another participant who seemed to be all talk and no skills according to Bastianich.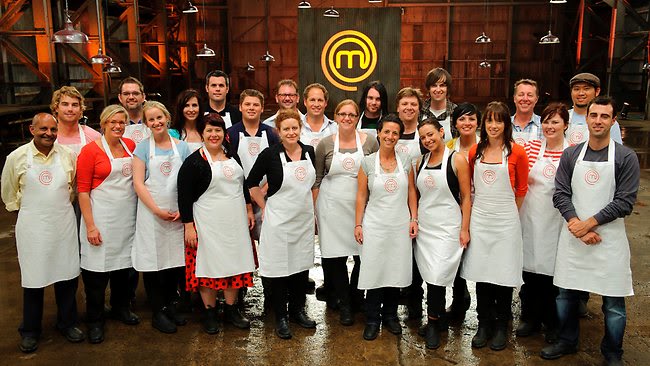 The 36 competitors were given a challenge of preparing ground beef, a dish that is as commonplace as it is simple. The trinity of judges, however, wanted to see how the top pick for this season conceptualized and then went about preparing it, that too within a limited period of time. Speed is of essence here as much as the skill. And being organized would certainly be an added bonus for the contestants who are as varied as chalk and cheese. Episode 3 saw half of the wannabe chefs leave for home with the best 18 making it to the next round.
Well, we hope to catch all the action on MasterChef Season 3 soon and watch the judges pass both bouquets and brickbats to deserving participants regularly. Episode 4 of the competition already saw Christine, the visually impaired contestant struggling to make Risotto which Graham, Ramsay declared as below par.
You can catch all the cooking action on Fox Network every Monday and Tuesday nights now. Do watch it and let us know who you are rooting for this time.  
Image Credit- fanpop 
Disclaimer- The image copyright belongs to the owner. The usage of the image in this blog is purely for  entertainment purpose. No copyright infringement intended.
Bastianich Blogs About Judging MasterChef