Popsicles & Milk Shakes For Adults Now

12 Jun 2012
The restaurant and bar scene is trying to provide a cold twist to its patron this summer! This isn't a surprise really as eateries have been doing this for ages in order to attract customers during the hot, blazing summer months. But wait! Heres a twist! You need to check out the details of the frozen delicacies! They are all meant for the adult palate and will be strictly taboo for underage clients. Yes, you guessed it right! The frozen desserts are now being prepared with a healthy infusion of alcohol!
Conrad Hotel has newly opened its doors in New York City but it has already been attracting customers in droves, thanks to the prosseco soaked fruity popsicles. Their marketing manager has an uncomplicated take on this, "'It's simple - adults like alcohol and people like popsicles." The $16 prized popsicles are available in multiple flavors with some of the most popular ones being watermelon & Rum, Peach & Bourbon along with Strawberry & Grey Goose Citron. Each of them contains about 20% alcohol which freeze readily when blended with pureed fruits and stabilizers.
The proprietor of "Manhattan popsicle cart company" considers the art of making alcohol popsicles a skilled job. She says, "Too little alcohol and you don't have enough flavor, but if you add too much, the alcohol won't freeze." She says that she finds freezing gin particularly exasperating. The ice-pops known as Paletas from her carts are now being sold far and near and are in a huge demand for cocktail parties.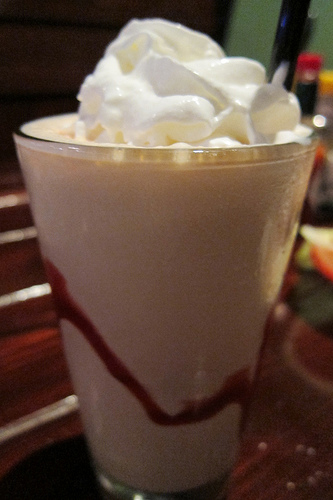 Dumont Burger located in Williamsburg have been in operation since 2007. But their introduction of spiked milk shakes  have proved to be a hit with the general public. Ms Simons, the restaurant manager feels that drinking a milkshake helps one to feel like a child while the urge to taste something stronger than milk in your drink is fulfilled by the alcohol containing shakes like maple bacon milkshake mixed with bourbon. Nutty Irishman is one of the most loved frozen desserts here prepared with Dulce de Leche, Bailey's and Frangelico blended with vanilla shake and coffee.
Other eateries and bars have now woken up to the fact and each of them is trying to outdo the other by coming up with innovative ideas. The bar at Gansevoort Park hotel has specialized in creating alcohol infused snow cones which have again proved to be extremely popular with the adults.
Whether these adult frozen treats  actually help to beat the heat remains to be seen. However, it has found its way into the hearts of American Residents for now especially those who shy away from strong alcohol but wouldn't mind getting high on these desserts.
What do you think? Is it worth getting drunk on desserts? Do write in with your comments.
Image Credit- fabulousorganization.wordpress 
Popsicles & Milk Shakes For Adults Now