Food Trucks Invade Paris, Courtesy US!
5 Jun 2012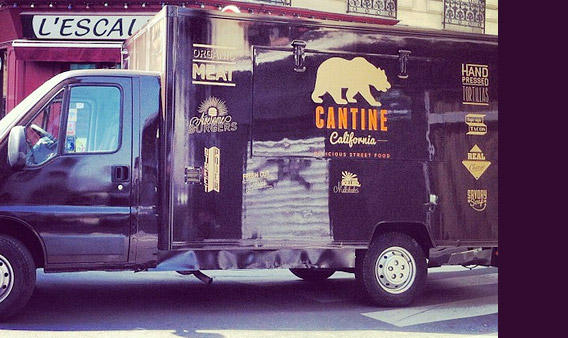 When it comes to fashion and food, Paris is, no doubt, a world leader but these days, it is learning the art of eating, street eating to be precise, from its closest rival, the US. Yes, the food truck culture is invading Paris like anything and what's better, the Parisians are loving it and embracing it with an open heart and an open mouth!
1) The Changing Times
There was a time when whole of Paris looked down upon the American fast food culture. In fact, most of the Parisians believed that the American breakfast comprised of nothing more than large servings of fast food only. Well, as the heading above says, the times are changing and so is Parisians belief. Today, the younger generation has no qualms about admitting that they find American cuisine "creative and cool." However, more than just an American import, food trucks are reminiscent of an era bygone in the French countryside. It is not as if food trucks are completely alien in concept to France. In fact, these trucks or specific food markets by roadside have always been a part of the time-honored French tradition. As one of the truck operators, Jordan Feilders explains, "France has had food markets [and countryside food trucks] for hundreds of years. We enjoy lining up outside together to eat on the street; it's a throwback to more simple times."
2) Novelty of American Cuisine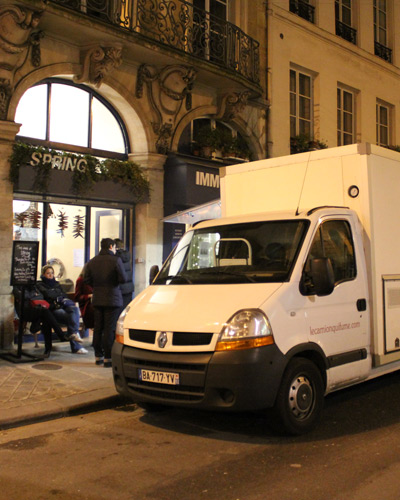 So far, America has been the world leader in promoting the concept of food trucks, not by some innovation in cuisine, but by the sheer volume of the presence of such trucks on roadsides, parking lots, etc in cities such as Portland, Los Angeles, San Francisco, and, of course, New York. Hundreds of trucks ply in these cities, serving millions of mouths everyday from morning till midnight. It is this burst of flavors by the roadside that has taken Parisians by surprise. So, about five years ago, chefs began to pay attention to street food, taking ideas from what was happening in food trucks across America. This is evident in the statement of Gilles Choukroun, a chef himself as well as a fierce supporter of French cuisine in its global takeover role. Choukroun recently wrote, "The French understand that many new cuisines are coming to light in your country. There are more and more young leaders in the US, creating a truly new and interesting cuisine." In fact, he himself has served his own line of cheeseburgers as well as milkshakes, typical American fare, at "Street Food Graffiti," an outdoor event.
3) The First Food Truck 
It may not technically be called the first food truck to be in Paris, since there are other trucks serving sandwiches and crepes, but those are located at a fixed place. The "Le Camion Qui Fume" or "The Smoking Truck" is nothing like them. It is a rolling or moving truck, which provides its customers and patrons a chance to stumble upon its whereabouts on Twitter and then schedule an appointment. The truck rolled out in November 2011 in Paris and since then, it has taken upon itself to change the way the French look at street food. The food truck is operated by Kristin Frederick, an American expat. Running the food truck has been a "struggle since day one" for Frederick, as she describes the difficulty faced in dealing with the French bureaucracy as well as the burden of introducing a foreign eating concept to Paris. She said, "I heard ten times 'it's not possible' before we made any headway." In fact, the police was so skeptical about the whole thing that they paid not one but two visits to the truck to check the papers and make sure that everything was legal. When asked why she chose a hamburger to be served out of her truck, she replies, "Even the French were waiting for a real American burger." A native gives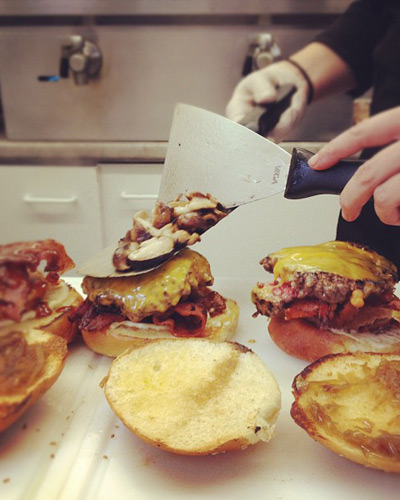 his thumbs up after tasting the burgers with his American girlfriend. Joffrey Guermonprez said, "French people like burgers and the burgers in the truck are better than most of the burgers in the brasseries."
4) The Others Follow Too
"Cantine California", started by Feilders is another food truck that sells yummy American food to Parisians. His truck opened to rave reviews and Feilders is already nostalgic about how "people have traveled to the US or watched American TV shows, so a yummy food truck [brings] back good memories." His organic menu serves French, American, and Mexican treats like CaliClassic burger, Dude's burger, and even Camitas tacos. He even offers a veggie burgers, which should be considered a blasphemy in Paris, a city of meat-lovers (just joking!!!) However, Feilders scores in the American breakfast, which he serves every morning from 10 am to 12.30 pm. You can order blueberry pancakes, French toast or a breakfast burrito for your first meal of the day.
The food trucks have not always had it so easy even in America. There was a time when the they were facing a to be or not to be situation. But now, they are as much a part of culinary culture of the country as a gourmet restaurant. With the couple of food trucks making a difference to the taste buds of Parisians, it seems that more of them will soon make their way into Paris and other French cities. And then, maybe, the American monopoly on food trucks will finally be threatened! But that is still far in the future.
Image Courtesy: thesqueeze.net, lecamionquifume.com
Food Trucks Invade Paris, Courtesy US!