Man Rams Into Taco Bell Over Missed Order!
31 May 2012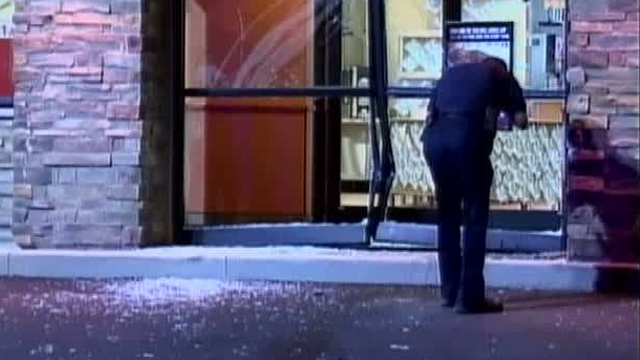 What would you do if you found that a portion of your restaurant order was missing? Whatever it may be, you would definitely not ram your vehicle into the restaurant, right? Well, a disgruntled customer at Taco Bell doesn't think so. When Michael Smith found that a taco was missing from his order, he drove his truck straight through the outlet, bringing down the front window and damaging the frame. All because the restaurant missed putting a 99 cent taco in his order!
While the police refused to name Smith in its media statement, different media outlets have reported that Smith was the man arrested from Huber Heights in Ohio, where the damaged Taco Bell outlet is located. Smith has been taken in on the charges of vandalism.
Sergeant Chris Kash of the Huber Heights Police Department talked to the press about the incident, "The damage he's done to the business is vandalism. This is a brand new store. They just built this and opened it maybe six months ago."
While Smith had fled the scene of crime after doing enough damage to the restaurant, the police was able to trace him to his house following "a trail of fluids", probably left from his truck.
Sergeant Kash said, "Usually people don't run into Taco Bell intentionally just for a missing taco." Well, this doesn't seem to be a "usual" situation and Michael Smith definitely is not a "usual" man.
Vandalism against restaurants is nothing new. Sometime ago, you must have read how a group of rowdy youngsters barged into a McDonald's outlet in Wigan, Great Manchester, damaged the interiors, harassed the staff, and reveled in their bad behaviour. The Taco Bell incident seems to be just one such case.
Image Courtesy: gawker.com
Video Courtesy: youtube.com
Man Rams Into Taco Bell Over Missed Order!