Japan's Take On Food Art – Fake Food Accessories
29 May 2012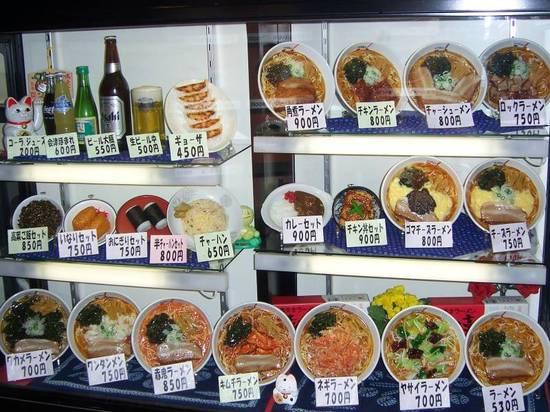 Food has been a fashion accessory for quite long now but never before has it been used as decoration piece. That is why Japan's obsession with plastic food intends to celebrate this marriage between food and art at a different level. The matter in question is about "fake food", which looks real and helps people decide upon a menu more effectively. These crafted food replicas are, therefore, the next best thing to come up in a country, which is, almost always, ravenously hungry.
1) The Fake Food Market
Kappabashi Kitchen Town is not an ordinary retail district. It is one of the most developing trade centers of Tokyo and it supplies restaurants all over the city with everything from menu holders to knives, bento boxes to bar stools, and more. The 200 or so stores, located along half-a-mile of Tokyo's Asakusa neighborhood, induce hallucinations of a different kind through plastic replicas of popular Japanese dishes, which they supply to the restaurants for window displays. These crafted food replicas are bought by Tokyo restaurants and displayed at their establishments to help the diners see and choose the food they want to eat. The fact that these replicas look exactly like real food, complete with little details, makes the dining experience even more enjoyable, claim the manufacturers.
2) The Emporium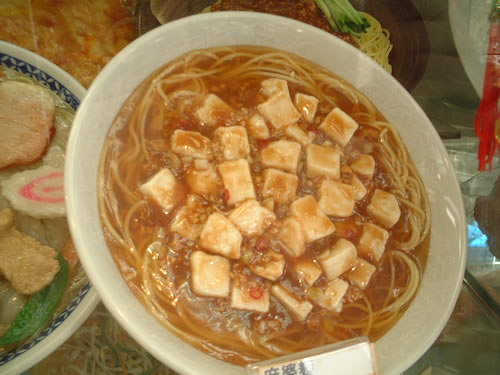 With more and more Japanese heading out for their meals, there is a spate of restaurants opening up in the country. The phenomenon is all the more visible in the Japanese capital, where "Ganso Replica Foods" (GRF), located on Kappabashi Dougugai Street, supplies replica dishes to help restaurants attract more and more diners. Noriko Ajiro, manager at the GRF, informs, "As the population increases, restaurants are exploding, and they need what we sell." The fact that GRF, a 60-year-old store itself, is also selling out of two other stores in Tokyo itself, indicates that the demand is, indeed, huge.
3) The Plastic Food
Every shop in Kappabashi sells what the restaurants want for their business. The item covered under the long retinue of replicas includes – plastic food, which is served in plates and bowls and covered in plastic wrap. There are glossy bowls of ramen noodles, salmon dishes, margarita pizzas, chopsticks in noodle bowls, hamburgers, and hot dogs. Besides, there are beer bottles and beer mugs, complete with froth on the top, beads of condensation on the outside and labeling, all in place. Those who have seen these replicas with their own eyes can't stop praising the craftsmanship. Like a plate of spaghetti shows like each noodle on it was designed separately and then laid out on the plate. Steaks are glistening with grease as if just fried, and a bowl of tofu noodles is shown being picked up with a fork, noodles suspended between the fork and the bowl. This is how real fake food gets in Japan.
4) More Plastic 
How could we forget the quintessential Japanese dish, sushi, while talking about replica food? Of course, the Kappabashi traders have kept that in mind too. Therefore, plastic sushi is as much a rage among the Tokyo restaurateurs as the real sushi is among the diners. The traders are selling a piece of sushi ranging between $5 and $8. And the restaurant owners buy these by dozens to display them inside their establishments. But that is not all. The plastic world has even invaded fruits, for which Japan is "expensively" famous. Slices of watermelon glisten with juices dripping down by the side and when you reach closer, you realize, ohh, it is just plastic!
Well from fruits to sushi, and from salmon to hamburgers, Japan's Kappabashi market is selling everything fake. So, next time you stop over in Tokyo, do pay a visit to this district. So, what if you can't take a bite of this fake food, you can at least take home some souvenirs!
Image Courtesy: tokyomango.com, mikesblender.com
Japan's Take On Food Art – Fake Food Accessories