Where To Eat With The 'President Of Tomorrow'!
25 May 2012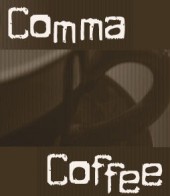 How politicians eat while on job speaks a lot about them. Perhaps, that is why Americans are obsessed with their Presidential candidates' eating haunts. Here is an update on that so if you want to grab a bite with the 'president of tomorrow' or just your favorite candidate or watch him or her grabbing a bite, you know where to catch them:
1) Comma Coffee
They opened their doors 12 years ago and since then, they have had President Barack Obama, Secretary of State Hillary Clinton, Vice President Joe Biden as its guest. What's more, they have even hosted former President Jimmy Carter. So, next time you wanna catch up for coffee in Carson City, Nevada, you know where to go.
2) Charlie Parker's Diner 
This is one diner in Springfield, Illinois, which sells pancakes and omelets so good that they inspire the visiting politicians to crack a joke or two. When Mitt Romney went visiting in March this year, he couldn't help but remark, "These pancakes are about as large as my win in Puerto Rico last night, I must admit. The margin is just about as good." Now how about a good laugh at the expense of your very own presidential favorite?
3) Wells Blue Bunny Ice Cream
It is still now known whether this is one of President Obama's favorite jaunts or not but he was recently seen and photographed here during his visit to Le Mars, Iowa. According to experts, this place is a must-visit on the itinerary of all presidential candidates. So, you have a good chance to share an ice cream with someone you would like to vote for.
4) Wings Plus 
Newt Gingrich, Rick Santorum, and Herman Cain may have been some of the recent political guests to drop in at this joint, located in Coral Springs, Florida, but Wings Plus was famous way before that. When former President George W. Bush visited here during his re-election campaign trip through Florida, people took note of where to eat wings when they are in Florida next.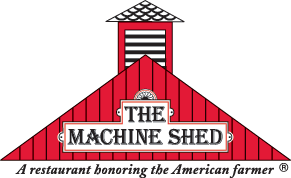 5) The Machine Shed
This is a joint to satisfy your sweet and savory tooth when you are visiting Rockford, Illinois and Presidential hopefuls Mitt Romney and Rick Perry already know about it. The place is famous for its decadent Krispy Kreme cheeseburger and chocolate-covered bacon. Get together with your favorite political figure here and enjoy a bite of both!
6) Pizza Ranch 
This year, Republican candidates, touring through Iowa, have visited this Ranch as many as 35 times. A political science professor explains the reason behind the popularity of this Hull-based pizza joint, "It's a very convenient location, where, presumably, the people who go there know what Pizza Ranch is about." Believe us, there is going to be no better place to share a slice of pizza with a presidential hopeful!
7) Tommy's Country Ham House
While on the campaign trail in South Carolina, candidates never forget to stop here. In fact, recently, both Romney and Gingrich ended up at the same time to address their respective events but a sticky situation was avoided when the Ham House did some rescheduling. A major political show-off was avoided, we tell you!
8) Lizard's Thicket 
Don't go by the name, this joint serves authentic Southern soul food at its Columbia, South Carolina location. While way back in 2008, it used to be Hillary Clinton's restaurant of choice and that has not changed a bit because both the Ricks (Perry and Santorum, of course!) have held court here in the recent past.
Now you know all about what and where your 2012 presidential candidates are eating. You have 8 different options to choose from if you want to break bread with any of the Presidential hopefuls who are out and about on the campaign trail. If you have already come across any of them at any of these places, do write in to let us know.
Image Courtesy: myspace.com, charlieparkesdiner.net, nycrecessiondiary.com, insidefortlauderdale.com, machineseshed.com, dordt.edu, Greenville.metromix.com, lizardsthicket.com
Disclaimer: The image copyrights belong to its owner. The usage of the image in this blog is purely for the entertainment purpose. No copyright infringement intended.
Where To Eat With The 'President Of Tomorrow'!