90% Americans Consider Eating Vegetables Important
24 May 2012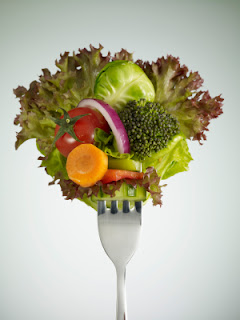 Finally, there is some good news coming out about the American dietary habits. A recent survey by the "W.K. Kellogg Foundation" has found that almost 90% of Americans think that consumption of fresh fruits and vegetables is important for good health. The Foundation surveyed adult Americans and concluded that people also wanted more access to local produce. Now, isn't that heartening? Read on to know more...
1) The Survey
Apart from what is stated already, the survey, conducted on 800 adults, resulted in other findings like:
Three-quarters of surveyed individuals wanted the government to raise the value of food stamps while purchasing at farmers' markets.
While 81% of them wanted more access to local fruits and vegetables, 86% wanted the state as well as local officials to play a more proactive role in ensuring this access, and 89% wanted the community to play a role in this.
68% of Americans, surveyed by the Foundation, admitted that they consumed more fruits and vegetables in comparison to what they did 5 years ago.
The most heartening finding of the survey, however, remains that "93% of Americans think it is "very important" or "somewhat important" to "make sure all Americans have equal access to fresh fruits and vegetables." Americans seem to have realized the health benefits of eating green vegetables.
2) The Movement
Encouraging people to eat fresh vegetables and fruits produced locally has been an old endeavor of groups across America, even before the First Lady Michelle Obama undertook this responsibility with her "Let's Move" campaign. However, with this campaign, there is no doubt, awareness has been raised regarding the issue at hand. Now with the findings of the survey being made public, things are definitely looking up for Americans in terms of eating healthy. Gail Christopher, vice president of the Foundation, explained that the survey findings are "a wonderful sign of the increasing level of empathy" as well as a realization that "the health of others could have an impact on their lives as well." The Danish chef, Rene Redzepi, has long been an advocate of fresh produce and he explains the point again in this video:
3) Between the Lines
One of the findings of the survey is regarding the food stamp values. Since three-quarters of Americans support an increase in the "Supplemental Nutrition Assistance Program" (also known as food stamps), it means, the lawmakers need to pay heed to this. In addition, 88%, again a whopping majority, are ready to pay more for fresh produce if the farm workers are ensured a fair wage. Now, that is what you call sustainable economy and we hope the government is listening. Since scores of activists, chefs, environmentalists, public health advocates, and organizations are indulging in encouraging consumption of fresh vegetables and fruits, the fact that American thinking is shifting should not be taken lightly.
The only spoke in this wheel, as of now, can be that there is no precedent to the Kellogg survey, except for a 15-year-old survey that analyzed America's "notion of a food system" and that is not of much help. Christopher explains, "People didn't even know what a food system was. We're pretty certain that this [new survey] represents a change over the past decade or more." Well, in absence of a concrete precedent, there is no choice but to accept the results and take them as an indication of good things to come.
Image Courtesy: berettausa.blogspot.in
Video Courtesy: finedinginglovers.com
Disclaimer: The image/video copyrights belong to its owner. The usage of the image/video in this blog is purely for the entertainment purpose. No copyright infringement intended.
90% Americans Consider Eating Vegetables Important