Watch Out For These Meal Breakers!!!
23 May 2012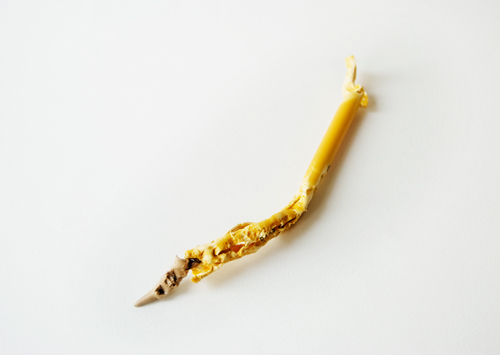 You must have heard about "meal breakers" earlier. These are non-edible things you find in a meal, after which, you are left with little or no appetite at all. Well, in the ever-growing fast food industry today, these meal breakers make constant headlines, especially because of the perennial rush hour in the kitchens across such restaurants. Moreover, since most of the fast food is assembly-line produced, packed, quickly reheated and served, there is every chance that you will come face to face with these disgusting surprises. Here is a list of some more such surprises, which customers in different American cities encountered lately.
1) Pen in Beef
Well, pen may be mightier than sword but when you find it, chewed up, inside ground beef, you are bound to have doubts about its might, right? This happened in April 2012, when a staff member found bits of pen inside the meat; he had just taken out from the grinder. The catch is that some of the meat was already up for sale.
2) Dead Fly in Yogurt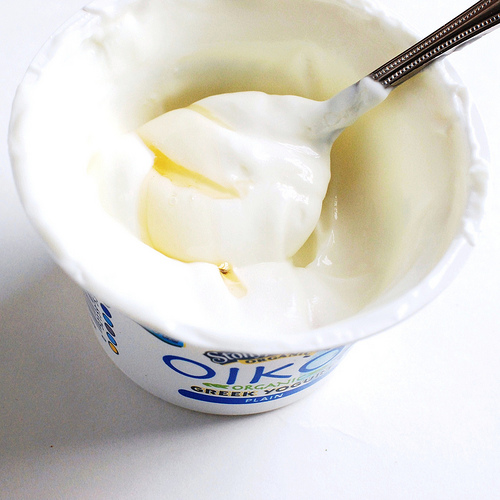 When a woman found a fly in her packed container of yogurt in July last year, she took a logical course of action and sued the yogurt manufacturer for compensation. However, knowing that insects can't be autopsied, the manufacturer asked the woman to prove that the fly was already packed into the container and did not end up there after the container was opened.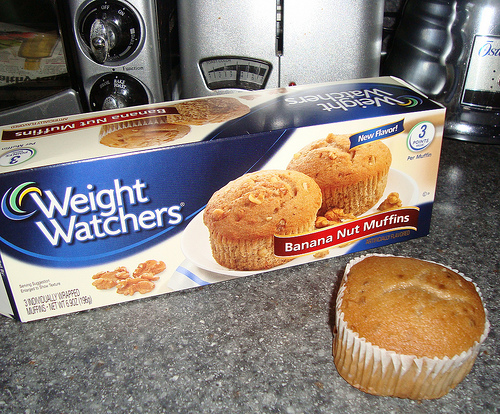 3) Caterpillar & Weight Watchers' Cake
A woman, on a diet, bought a pack of Weight Watchers' cake only to find a live caterpillar crawling out of a slice of cake. The offended woman vowed to never eat cake again but it could well be some new recipe for weight loss, who knows? Perhaps the company can explain it better.
4) Mouse in the Mac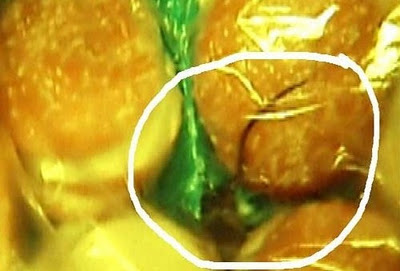 This one overtakes the Pepsi's bizarre argument against a mouse in a can. A Philadelphia outlet of McDonald's sold some Big Mac buns in January last year to a customer, who went home, only to find that along with the Big Macs, the McDonald staff had also packed a cute little mouse in the bag. No need to say that the man did not go to the same outlet again!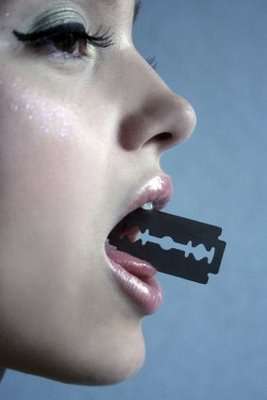 5) Razor-Sharp Ice Cream
A woman bought a carton of Walmart ice cream in East Texas last year. Just when she was about to enjoy her treat, she came across a razor blade inside the ice cream. Now everyone would think the woman would have raised a hue and cry but no, she was very understanding and even termed it as "just one of those random accidents that happen."
6) Condom in a Soup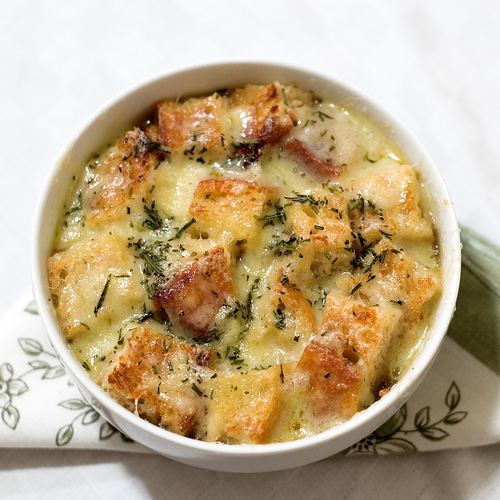 When you find a condom inside a French onion soup, the first question you would be asking is what was the chef doing while preparing the soup? This happened to a man in California when he ordered the soup at a Claim Jumper restaurant. As obvious, the restaurant conducted an investigation and found nothing wrong with its operations.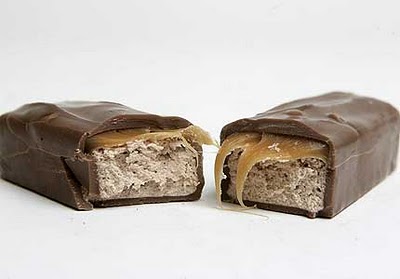 7) Gold Tooth in Mars
Willy Wonka would smile if he reads this. He may have hidden a golden ticket in his chocolate bar but Mars went a step ahead and hid a gold tooth, which was found by a 62-year-old British man, who bought that bar. Needless to say, the man never got any compensation for this meal breaker but, at least, he had the gold tooth to claim.
8) Blood on Your Fries!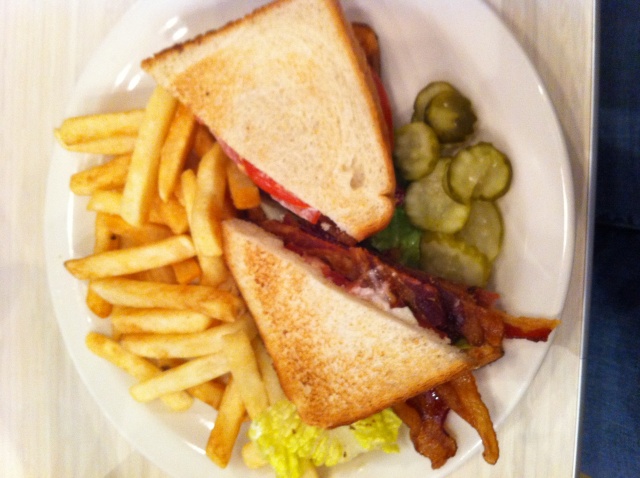 This one's a little gross but still, you should read about it. When Susan Mosher, a cancer survivor, ordered a BLT and fries for herself at a Cracker Barrel restaurant in Texas, she got something more – human blood on her order. Seriously, what was the restaurant staff thinking?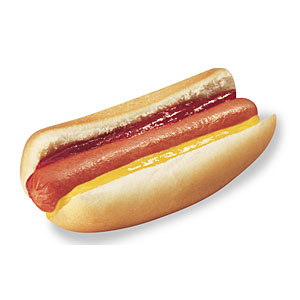 9) Bullet in a Hot Dog
Of all the things, this one is the most bizarre. A 31-year-old customer ordered a Hebrew National brand of hot dog at Costco and even started eating it. It was not long before she realized that she had bitten into a piece of metal, which, after being x-rayed, turned out to be a live bullet. Now, that is why you are told that hot dogs are dangerous for your health.
10) Paper Clips in Muffins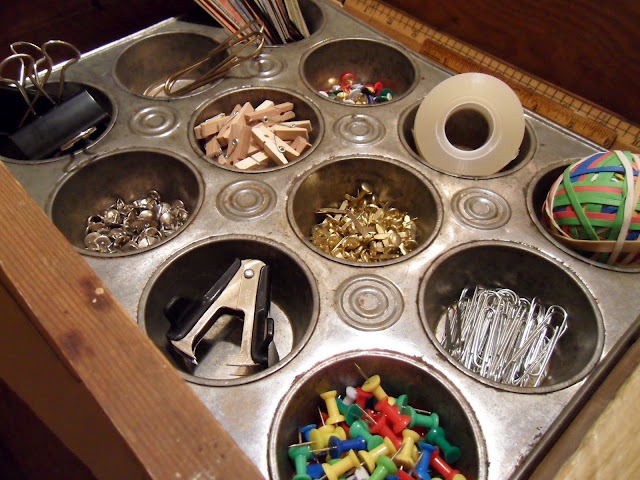 This is one thing your mother or grandmother never thought of stuffing into those delicious muffins they made every morning. This happened in China, during the Beijing Olympics, when a group of athletes found themselves eating paper clips along with the muffins that were served during a function.
From paper clips to blood and bullet to caterpillar, these meal breakers are sure to put you off of a lot of things. You would surely be asking what's in my burger? But despite so many incidents being reported world wide, there seems to be no dearth of customers lining outside the fast food restaurants. So, are the meal breakers really losing their edge?
Image Courtesy: blog.shoplet.com, omnomicon.com, ifood.tv, chefsandwich.blogspot.in, open.salon.com, egyptsaidso.com, obsessivesweets.blogspot.in, thewanderinghashbrown.com, foodaroundmacquarieuni.blogspot.in, tatteredstyle.blogspot.in
Disclaimer: The image copyrights belong to its owner. The usage of the image in this blog is purely for the entertainment purpose. No copyright infringement intended.
Watch Out For These Meal Breakers!!!