Former Hairdresser Makes Better Wine Than The French!
22 May 2012
A hairdresser's job is to style hair not to make wine, right? Well, for Samantha Linter, making wine is in her blood and unlike hairdressing, she is damn good at it. She ought to be because she was recently honored for making a better wine than the French Champagne houses. Her transformation from being a hairdresser to a winemaker is not as talked about as that of Sting turning a winemaker but it is better acknowledged. All this was proved at the "International Wine and Spirit Competition (IWSC)" held recently. Read more about her success story:
1) Samantha's Dream!
Linter used to teach hairdressing at a time when her father dreamt of starting a vineyard. Her mum, a horticulturist, was the driving force behind her father's dream. Nestled in Brighton, 14 miles north of it, to be precise, Samantha's Bolney Wine Estates are set up at Bookers Vineyard. This "leap of faith" was taken in 1972 by her parents, Rodney and Jean Pratt. Since it is not a huge estate, the Pratts made every staff member count. Since taking up a course in viniculture at Plumpton College, Samantha, or Sam, as she is called, also offers contract services to winemakers and other wineries. However, her first priority remains her own vineyard.
2) Bolney's Success!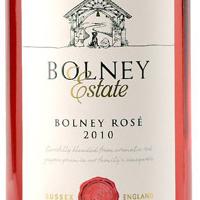 At the IWSC, Samantha's sparkling wine, which was made by an all-female team at Bolney Wine Estate (BWE), was adjudged as "gold outstanding". What made the success even sweeter is the fact that celebrated Champagnes like Moet & Chandon, Charles Heidsieck, and Taittinger had to satisfy themselves with much lesser honors at the event. Samantha, obviously, is "thrilled" over the announcement since BWE has become the first British wine grower to win this award in three years. The honor came BWE's way after the IWSC has already honored 3,000 wines submitted by winemakers from 90 countries so far. A team of reputed winemakers as judges selects wines on their individual merits and so far, only 13 wines from all over the world have been adjudged "gold outstanding."
3) The Wine 
In describing the Bolney Chardonnay sparkling wine, the judges used adjectives such as "pure white mousse," "lavish," and "dense, clinging and zesty." The wine was also adjudged to have a "crisply defined palate" with "just a hint of granary bread and sour cream." Describing her passion for the vineyard, Samantha said, "While dad had always dreamed of starting a vineyard, it was my mum who was the horticulturist and started growing the vines in 1972." The accolades are just not stopping for the Bolney wine as Julia Trustram Eve, associated with the "English Wine Producers", which markets the English wines, said, "Our producers are aware of the importance of pitching their wines on a world stage to show just how good the quality of their wines is."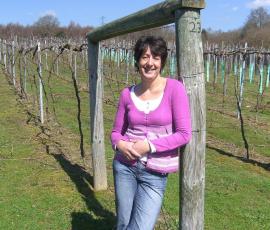 4) Sam's Magic
While the awards can keep coming, Samantha continues to play magic in her vineyard. In fact, the BWE is touted as one of the few wineries in the UK to specialize in making red wine. Samantha describes the risk taken to achieve this distinction, "There's a demand for less alcoholic fruitier reds that is not being met hugely by other countries. We've worked really hard on making a red to match the UK palate and it's paying off." In fact, on BBC's "The One Show" last May, Bolney's Pinot Noir surpassed quite a few Burgundies during a blind taste test.
Well, that is the story of Bolney wines and how Samantha, a hairdresser, turned into a celebrated winemaker, winning accolades not just in the UK but elsewhere too.
Image Courtesy: drinkbritain.com
Former Hairdresser Makes Better Wine Than The French!