Passionate Food Allergy Fighter, Mary Kennedy, Is Dead!
17 May 2012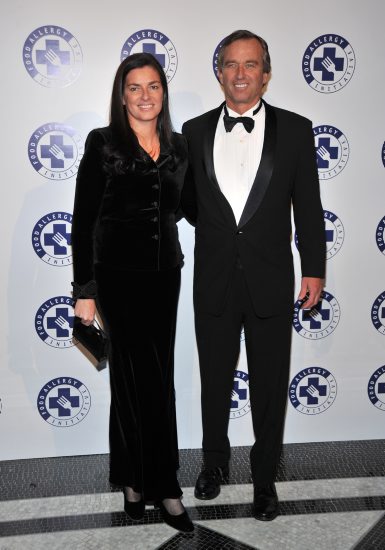 Mary Richardson Kennedy, second wife of Robert F. Kennedy Jr. and a passionate activist for cure of food allergies, was found dead on May 16, 2012, under mysterious circumstances pointing towards a suicide. Although the Medical Examiner's office, Westchester County, New York, has not revealed any details on her death, an autopsy will be carried out soon. Mary was 52-years-old at the time of her death.
She got married to Kennedy Jr., a prominent lawyer and third child of Ethel and Senator Robert F. Kennedy, in a civil ceremony in 1994. They both had filed for divorce in 2010 but at the time of the death, the divorce had not come through.
Her family released a statement condoling her death, which said, "We deeply regret the death of our beloved sister Mary, whose radiant and creative spirit will be sorely missed by those who loved her. Our heart goes out to her children who she loved without reservation."
Besides being a gifted architect, Mary also championed causes like finding a cure for food allergies as well as asthma. She was instrumental in co-founding the "Food Allergy Initiative," which became a moving force behind funding the food allergy research.
Her obsession with food allergy stemmed from the fact that her son suffered from terrible allergies. He was sensitive to various food substances, a condition that moved his mother enough to be passionate about finding a cure for it. 
Image Courtesy: superiorpics.com
Disclaimer: The image copyrights belong to its owner. The usage of the image in this blog is purely for the entertainment purpose. No copyright infringement intended.
Passionate Food Allergy Fighter, Mary Kennedy, Is Dead!