Michelle Obama Hosts Mother's Day Tea At White House
11 May 2012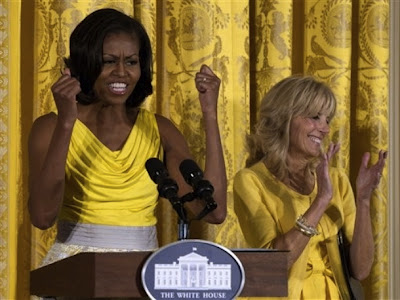 First Lady Michelle Obama had her hands full while holding the Mother's Day tea at the White House. With kids, mothers, and grandmothers joining in , Michelle and Dr. Jill Biden, wife of Vice President Joe Biden, were busy from the start to finish of the event. Read all about this cheerful celebration of the occasion...
1) Three Generations
The day was celebrated as the Joining Forces Mother's Day Tea on Thursday afternoon, to which military grandmothers, mothers, and children were invited. The setting was lush with flowers, presidential china, and finger sandwiches. Michelle began the party with moving among the families. Children, along with the elders, were also treated a craft session during which Michelle Obama got down and dirty with the kids. The kids helped make gifts and cards for their grannies and mums. Clad in a sleeveless sunshine yellow top and a pale gold brocade skirt, Michelle was profuse in appreciating the contribution made by the three generations to homeland.
2) The Menu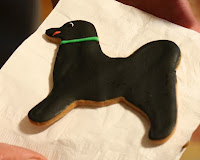 The Joining Forces 2012 Mother's Day Tea Menu was replete with things, which the kids would love and help their moms and grannies revisit their childhood. Sample the fare:-
Ham on buttermilk biscuits with orange marmalade on the side.
Tuna Tartare and toasted rice crispies.
Cucumber, Mini Grilled Cheese & Mini Chicken sandwiches.
Blueberry scones with special White House jams.
For the sweet treats, kids enjoyed fruit tarts, coconut cake, and fruit juices. For elders, there were assorted teas too. However, the highlight of the menu was 'Bo' sugar cookies, cookies made in the shape of the First Dog, Bo. These cookies were served with milk. All in all, the White House chefs were busy before and during the afternoon tea because they even helped the kids during the craft session.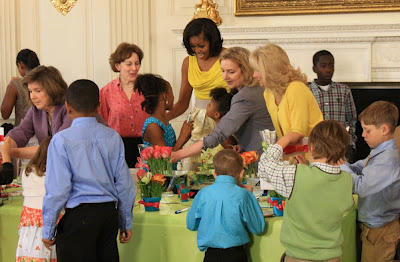 3) All Praise for Moms
While heaping praise on the military mothers and grandmothers, Michelle Obama said, "All of you are outstanding role models for your children, for your communities and for this country." However, she did not let the occasion go without calling upon her own mother, the First Grandmother, Marion Robinson, whom she called her "inspiration" and "rock." The First Lady said, "It wouldn't be a Mother's Day Tea if I didn't thank my own mommy. It's a big deal when grandma does anything--the fact that she's sitting in that chair is a big testimony to her respect and admiration for all of you."
Since May is the "National Military Family Month" for America, apart from Mother's Day, the White House tea was also organized to mark the "Military Spouse Appreciation Day." White House is the mainstay of festivals and occasions in America, be it the Hanukkah or the White House Correspondents Association dinner. This was just another chance for Michelle Obama to let the nation know how much their President cares for them.
Image Courtesy: obamafoodorama.blogspot.in
Michelle Obama Hosts Mother's Day Tea At White House