Culinary Writing Dominates Publishing World In 2012
11 May 2012
The year 2012 brought in a wealth of culinary writing for food-minded readers to enjoy.  You must have read about Peter Kaminsky's 'Culinary Intelligence" showing readers how to diet differently, just a few days ago,. That was just one of the horde of culinary books. Here are some more:-
1) Thomas McNamee
When he wrote "The Man That Changed The Way We Eat", his main motive was to show the world how NYT's first restaurant critic, Craig Claiborne, changed the 1950s food world. Besides the food aspect, Thomas also focuses on the personal life of Claiborne, which shows that the critic was not always in a happy space.
2) Gail Simmons 
Simmons may have been a Top Chef host but little is known about her personal life. Therefore, this professional eater has taken it upon herself to show what it is like to be high-flying professional in the culinary world through her semi-memoir "Talking With My Mouth Full."
3) Joe Bastianich
When his book, "Restaurant Man" was launched on May 1, it caused more heartburns than happiness, especially among the food industry people. However, that doesn't mean that the book sales suffered in any way. This "tell-all" account of the restaurant business makes for a very good story. Be sure you grab it now!
4) Salma Abdelnour
If you have been to Beirut, you will enjoy this book. Well, even if you don't know anything about Beirut, you will still love to pick up and read Salma Abdelnour's "Jasmine & Fire." Just like Salma explains it on the cover, this bittersweet journey through Beirut for a year will familiarize you with the rich culinary traditions of the city.
5) Mark Kurlansky
Kurlansky is a "curious man" by his own admission and that is why he brings you a "Birdseye" view of the frozen vegetable industry through the eyes of Clarence Birdseye, who revolutionized the American food industry with the fast-freezing process. Kurlansky makes it possible for you to find fast-freezing an interesting subject to read.
6) Josh Ozersky
Fascination with the American food culture is something this write shares with most of Americans. He has written about the hamburger before this but now, he talks about the iconic "Colonel Sanders" in his book, "Colonel Sanders And The American Dream."
7) Aaron Bobrow-Strain
These days Americans are foregoing white bread in favor of healthier options. But this bread has been a part of growing up for many a generations. That is why Strain brings a "social history of the store-bought loaf" in his book "White Bread." The book explains the love-hate relationship that the country has with this iconic bread.
8) Barb Stuckey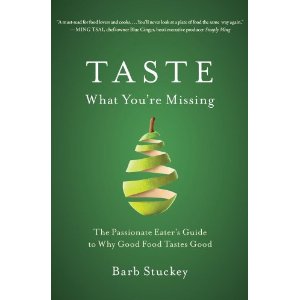 He has been a professional food developer for quite some time so when he tells you how to taste food, you better listen. His book, "Taste What You're Missing" is a guide to tasting foods the right way. Read it and you will know what you have been missing so far.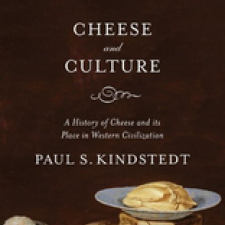 9) Paul S. Kindstedt
Kindstedt's "Cheese & Culture" scores where umpteen other books on cheese fall flat – it gives you a scholarly view of the world of dairy and you will find something to read about your favorite cheese in this book. For those who don't know, this book would be a revelation on the amount of cheese produced in the US.
10) Tracie McMillan 
This is one thoroughly-researched book that you should not miss reading. McMillan does a fabulous expose on big stores and doesn't feel afraid to call a spade a spade. She continues to soldier on as an undercover farm worker and brings to you some juicy as well as startling facts about the "American Way of Eating."
Now that you are familiar with the list of culinary writings for the year 2012, make sure that you get your hands on them and be set for your summer reading marathon.
Image Courtesy: amazon.com, blog.mpl.org, goodreads.com, markkurlansky.com, fourpoundsflour.com, bookhimdanno.blogspot.in, culturecheesemag.com, traciemcmillan.com
Disclaimer: The image copyrights belong to its owner. The usage of the image in this blog is purely for the entertainment purpose. No copyright infringement intended. 
Culinary Writing Dominates Publishing World In 2012