A Nine-Year-Old Pulls Plug On UK School Lunches
10 May 2012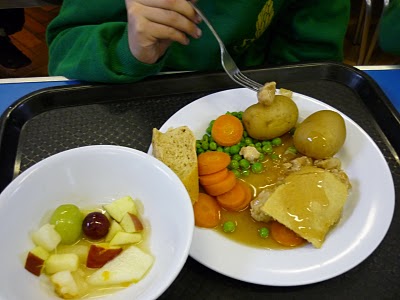 What do you pack for your kid's school lunch? Surely not what nine-year-old Martha Payne's school serves in its student cafeteria? Cheeseburger, potato croquettes, ice lollies – this is what the hungry children at Martha's school are served during lunch hour. If celebrity chef activist Jamie Oliver's relentless campaign against school lunches has not drawn you out of your slumber, this should. Read on for more on this scary story:
1) Martha's Miserable School Meal
This all started as a writing project for Martha and her father. This fair-haired school girl took a snap of a measly meal – pizza, potato croquette, some sweet corn, a cupcake, and a lot of empty space on the meal plate. After posting a picture of this meal with a blog on the NeverSeconds website, Martha began adding daily snaps of her lunch along with rating and commenting on them. Speaking about the food served at her school, Martha says, "It's usually pretty horrible. I'd like them to serve more and maybe let some people have seconds if they want to… and not serve stuff that's a wee bit disgusting." Tough words coming from a nine-year-old girl!
2) Tough Words
For example with the first picture, Martha wrote, "The pizza in the first pic was alright but I'd have enjoyed more than one croquette. I'm a growing kid and I need to concentrate all afternoon and I can't do it on one croquette. Do any of you think you could?" Awarding this meal six out of ten on the "Food-o-meter", Martha gave it only four points out of ten in terms of health quotient. Writing about another meal, the young blogger wrote, "Today's meal was on the menu as cheeseburger and ice cream/biscuit but as you can see I got an ice lolly. I prefer ice cream. I wish they had stuck to the menu." She took the permission of her teachers to write about the £2 lunches along with taking photographs.
3) The Outcry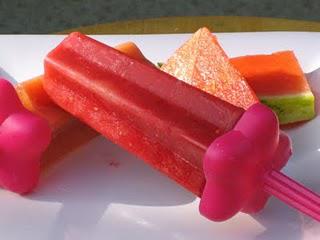 While initially, her blog went largely unnoticed, generating not more than three hits but by yesterday, Martha has become a blog star in her own right. Her blog has started trending on Twitter with an amazing number of hits, 40,000! Speaking about her reaction to such a huge fan following, Martha says, "I was gobsmacked. I never expected to get so much interest." Her father, Dave, says, "It really seems to have touched a nerve. I joked that it would probably go viral. I really didn't believe it would."
4) The UK Standards for School Lunches
Way back in April 2001, the UK agency named "Department for Education" (DfE) prescribed the national Nutritional Standards for school lunches and it was instructed that the caterer and the borough would work hand in hand to ensure that these standards are reflected in the school lunch menus. However, Martha's home is located on the west coast of Scotland, where the standards for school meals are different from that of rest of Britain. Nevertheless, Martha's fearless stand on the lunch menu at her school has invited global attention. She is being praised all over for "speaking out."
While Martha Payne may be the next Jamie Oliver in making, her job is tough because the authorities remain unrelenting in their ignorance. It is your support and awareness, which will make Martha's brave efforts worthwhile. So, speak up with her and help to improve the standard of school lunches.
Image Courtesy: whatsforschoollunch.blogspot.in, en.paperblog.com
A Nine-Year-Old Pulls Plug On UK School Lunches