McDonald's Invites 'Friendly' Bloggers Home
9 May 2012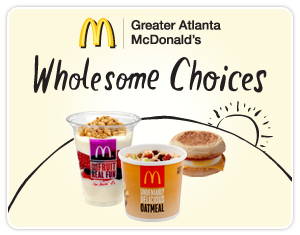 Pizza giant Domino's tried its hand at publicity with a philanthropic twist when it launched the 'smart slice' program to comply with American school lunch standards. Well, McDonald's is not one to be left behind in such gimmicks that is why it is inviting 'friendly' bloggers to tackle the criticism for it. But the bloggers will not be doing this for free. The fast-food chain is giving them free gifts as well as throwing free parties for them. All in exchange of a few favorable words for McDonald's.
1) A Group of Bloggers
The company has approached and collected a group of about 400 bloggers in its pursuit to build a million-strong army of such writers who will blog in favor of the chain. Speaking at a San Francisco conference recently, Josh Ainsfeld, a PR consultant for the company said that with the help of this group McDonald's hopes to take on severe critics of the company, like chef Jamie Oliver. This initiative will be launched in a year's time in the UK. The company is going to 'teach' these ordinary people to advocate its cause on social networking sites such as Facebook.
2) Is it a 'Bribe'?
Free gifts, all-expenses-paid parties, and the whole shebang! McDonald's is doing all it can to woo these bloggers. This is being construed as a 'bribe' that the company is willing to pay in exchange of positive blogs. Just read what McDonald's US Director of Social Media, Rick Wion, said in an appeal to the bloggers –
"Bloggers, and specifically mom bloggers, talk a lot about McDonald's. They're customers. They're going to restaurants. And even more important, these women have loyal followings. Why not let them behind the curtain, hope they like what they see and let them tell readers about it? We identified them and said: 'These are our key customers. These are key influencers for our brand.' We need to make sure we're working with them."
On the face of it the appeal may sound quite innocent but coupled with the freebies, it seems the company is desperate to spread good word about itself.
3) 'Mommy Bloggers'
When the critics started badgering McDonald's with complaints regarding its obesity-inducing food, the company was forced to court mommy bloggers even as it overhauled its Happy Meals. This was last year and the company tried to entice these mommies with participation in its "Wholesome Choices" program. The only difference between then and now is that at that time, the mommy bloggers were not asked to write anything in its favor. In fact, one of the mommy bloggers even wrote for the company –
"Seeming to be a bit of an oxymoron ... McDonald's and Wholesome Choices ... I was curious. But after doing some research and finding out more about the program, I decided to jump on board."
In addition, in 2010, the company also had 15 bloggers flown to Chicago for a tour of the company's Oak Brook headquarters. The group was put up in a grand hotel and treated to a visit to Ronald McDonald House as well as a chance to participate in a McFlurry-making workshop.
McDonald's is going to great lengths to repair its public image that is being tarnished by public health advocates and celebrity activists like Jamie Oliver. Whether its latest attempt at blogging its way to glory will pay remains to be seen. Do you think this attempt will pay for McDonald's? Have your say.
Image Courtesy: happilymotherafter.com
McDonald's Invites 'Friendly' Bloggers Home