Domino's Gluten-Free Pizza Comes With A Catch
8 May 2012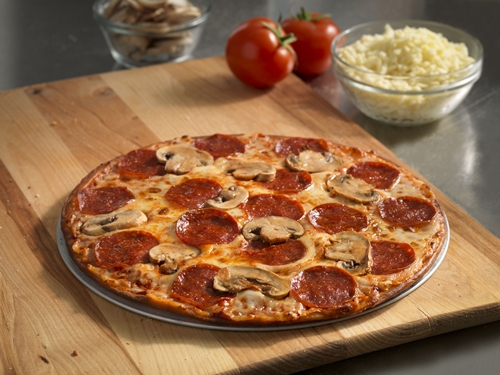 Just last year, Domino's Pizza launched the "Smart Slice Program" in a bid to comply with the nutrition standards in American schools. In another attempt to offer healthy alternatives on its menu, the fast food chain is going to sell pizzas made with gluten-free crust. Domino's is the first national fast food chain to offer a gluten-free pizza crust. The crust is suitable for those who suffer from mild gluten intolerance and, thus, cannot enjoy the regular pizzas served at Domino's or other pizzerias. The offer, however, comes with a catch. Read on to know more:
1) The Gluten Dilemma
About 18 million people in America are classified to be suffering from Celiac disease or intolerance to gluten. Besides, as many as 8% of Americans have already cut out gluten from their daily diet. Gluten is a protein found in foods like barley, wheat, and rye. As a result of their condition, the gluten-intolerant people cannot enjoy fast food such as pizza because it is made with wheat or other gluten-containing foods. This is a type of digestive disease, which damages the small intestine as well as obstructs the absorption of nutrients in the body. Primarily, the sufferers cannot eat foods containing gluten and pizza is one of them.
2) Customers and Market
Driven by customer demands, Domino's decided to join hands with the "National Foundation for Celiac Awareness" (NFCA) to make things bearable for those suffering from a mild form of Celiac disease. Thus was born the gluten-free crust. To know more about how this crust came about, watch the video given below. Nevertheless, it is not all philanthropy or corporate social responsibility for the fast food chain. The fact that the market for gluten-free foods has currently valued at $6.2 billion also had some role to play in this gamut. Apart from Domino's, other major players who are jumping over each other to cash in on this segment are Frito-Lay, Anheuser-Busch, Subway, and P.F. Chang's. Domino's is currently offering gluten-free pizza with small, 10-inch size crusts, which cost the customers a few dollars more than those with regular crusts. This is because the production cost of gluten-free crust is slightly more than the traditional crust. However, there is a catch in this, as mentioned earlier.
3) The Catch
Domino's describes the gluten-free pizza crust as being "appropriate for those with mild gluten sensitivity." However, it doesn't "recommend it for those with celiac disease." The pizza chain explains in a press release:
"While Domino's new Gluten Free Crust is appropriate for those with mild gluten sensitivity, Domino's and the NFCA do not recommend it for those with celiac disease. Domino's and the NFCA found that while the crust is certified as gluten free, current store operations at Domino's cannot guarantee that each handcrafted pizza will be completely free from gluten."
Therefore, those who suffer from severe Celiac disease will still have to forego pizzas. Sorry guys, but there has been a start at least, so stay hopeful!!
4) More Gluten-Free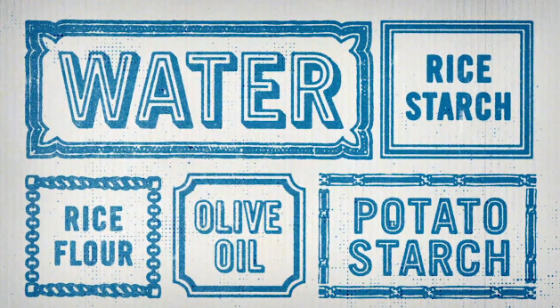 While the customer demand and market economics may have inspired Domino's to go for this new menu addition, experts suggest that smaller restaurants have been offering gluten-free options to their customers for quite some time and the fast food chains are only now waking up to this trend. Others who are going gluten-free are:-
Chips from Frito-Lay are going gluten-free.
P.F. Chang's is offering 7 more gluten-free dishes on its menu of 25.
Subway has started testing gluten-free bread and brownies at key stores since last year.
Anheuser-Busch launched Redbridge, America's first gluten-free beer, way back in 2006.
While it is no rocket science to understand why gluten free foods are better for us, but it is easier said than done. With so many major companies making efforts to offer gluten-free options to its customers, it may be a bit easier now. What do you think? Will it make any difference to the Celiac patients?
Image Courtesy: latintrends.com, glutenfreepdx.wordpress.com
Video Courtesy: youtube.com
Domino's Gluten-Free Pizza Comes With A Catch