'Charlie' Brings Candy On Wheels To Britain
1 May 2012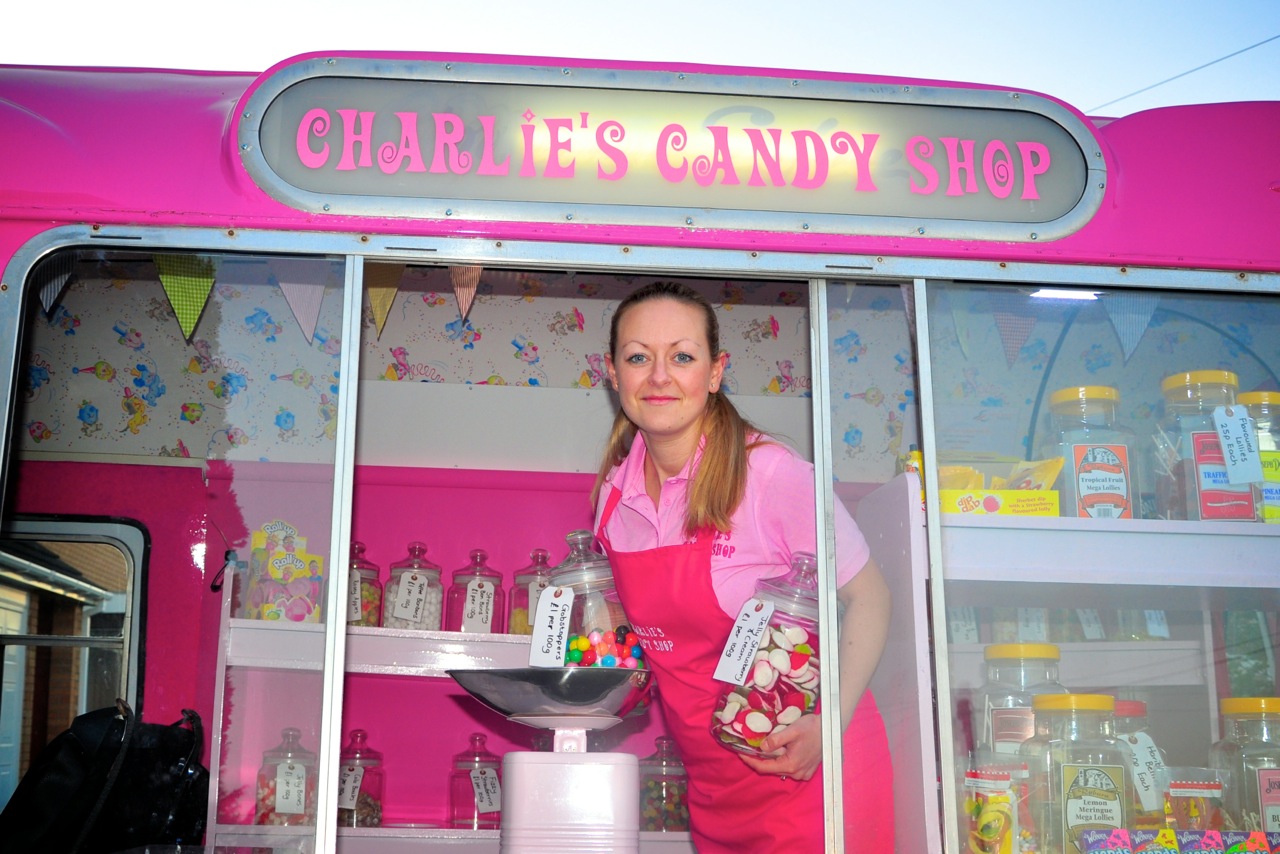 Charlie (of the Chocolate Factory fame) was a hardcore candy-lover so he understood that there is no better sight than a cute little candy van rolling through Britain on wheels, enticing the young and old alike with its sugary delights.  In case of Britain's only mobile sweet shop, Charlie is played by Melanie Richings, a 30-year-old mother of two. She got the inspiration from "Willy Wonka and the Chocolate Factory" – a 1971 movie based on Roald Dahl's classic piece of literature "Charlie and the Chocolate Factory." Read more about this sweet fairy tale here...
1) Going Back In Time
Richings rolled out her own candy van company by revisiting the past. She did so by first buying a 1976 Bedford ice cream van in 2011. It took her some time to convert the van into "Charlie's Candy Shop" and stuff it with the sugar-filled favorites for children, both young and old. She started by touring the schools near her home and gradually expanded her circuit to secondary schools and streets of Solihull, West Midlands. Her van, all decked up in pink and white (the ultimate candy colors), became a prominent landmark on the West Midlands map, selling traditional sweets from the three decades between 1970s and 90s. The old-fashioned glass jars added the touch of nostalgia.
2) The Candy Collection
Richings, a former air hostess, is no stranger to compassionate behavior, which comes in handy while she supplies sweets to schools, weddings, and parties too. To recreate the old world feel, Melanie sells the sweets by the 100g, which is as close as possible to the traditional quarter of a pound. The final touch is the old pink and white candy bags into which she wraps up the sweets. The idea to make her candy shop mobile came when she saw how much fun kids had while eating the rhubarb and custard sweets, jellies as well as lollies, served at public fairs or special shops. That was when she decided to take up the idea of running a mobile candy shop for children and adults in her locality.
3) A 'Sweet' Journey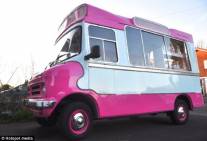 Starting her own shop would have cost Melanie about £25,000 but she was not ready to start her business with a debt. When she got the van at a "very good price," it set the ball rolling for everything else. She refurbished the van and her husband Oliver, and two children, Olivia and Charlie, helped her in that. Speaking about her inspiration, Richings said, "I loved Charlie And The Chocolate Factory as a kid. I couldn't get enough of pineapple rock and fruit pips when I was growing up." She goes to every school day and concentrates mainly on the high schools because the kids have their own money there and they can spend it on whatever they want. However, she is not ignoring the younger kids. Richings says, "I try and go just once a week to the primary schools where the parents can give the kids a treat if they want to." She served about 60 children every day.
4) The Compliments
Ever since she started making rounds of the schools, the compliments just don't stop, as Melanie reveals, "The kids and adults came up to me at first and said, 'Wow, how cool what a great idea.'" She goes on, "I've had some really nice compliments. The van was just a shell when I got it. It had holes in the floors and needed a complete refurbishment but it's been great fun to do." Since she doesn't hold a licence to sell in one spot, she has to keep moving, which, of course is in her favor and that of the customers too. But she wants to have a proper location somewhere so that she can advertise herself to the customers and others too. Ask her what the best part of her job is and Melanie is quick to say, "I love selling the old-fashioned sweets. I get people in their 30s and 40s coming to the van and they look like they're a kid in a sweet shop again. They look amazed." Since homemade candies make for an ideal gift, her candy shops serves many other purposes as well.
Although there are other candy shops in her vicinity, Melanie's USP is that she sells only the traditional sweets while the rest of the shops sell modern sweets and chocolates. To ensure that the kids have a safe treat, she gets her supply from the best suppliers only and prefers to keep them a secret. As the candy-woman puts it, "It's a bit of fun and been a really enjoyable job so far."
Image Courtesy: charliescandyshop.co.uk, blog.gr
'Charlie' Brings Candy On Wheels To Britain