iFood.tv Chef Vikas Khanna To Cook For The President
Vikas Khanna, the renowned Indian Chef of 'Junoon' is in the news once again! Yes,  the Michelin star Chef Khanna is co-hosting a spectacular fundraising event in support of the US president on 14th May. And the residents of NYC are excited for sure! And why not? The President, Barack Obama will be gracing the occasion while the co-chairs get a chance of a lifetime courtesy host Chef Khanna. They can choose to be a part of the private cocktail party where Obama is likely mingle and listen to your well thought out views as well.
The "Rubin Museum of Art" is indeed an apt choice of venue for hosting a Presidential fundraiser. The grandiose setting along with the elite company is expected to attract a full house on the day. Himalayan Art is displayed at the Rubin museum as well which might well be the reason for choosing a menu inspired by the Himalayas.  Of course you do not have to think about a suitable chef when it comes to Indian cuisine. Vikas Khanna is  'Numero Uno' there and has had the opportunity of cooking for the President and First Lady before .  Named as one of New York's Rising Stars in 2011, Khanna is no stranger to fame himself. In fact, his book, "Flavors First" also earned kudos from the Obamas.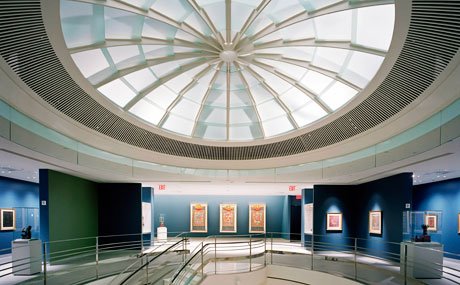 The hosts will be presented with a unique opportunity of getting photographed with Obama while the guests don't get to lose out either. The President will regale them with his experiences and  each one of you is bound to get a first hand view of running the country from the great man himself.  But that is not all! Pop singer and actor par excellence Ricky Martin is going to be there too!
So be at the Rubin Museum on the 14th of May for the cocktail reception jointly produced by the "LGBT Leadership Council", "Futuro Fund", and "Obama for America". You can choose to be a guest, a host or even go as a co-chair for $5,000, $15000 and $35800 respectively.
This might well be your last opportunity to meet Obama before the elections take place in November. The campaign will gear up from now on with the President touring the country in earnest. So don't let go of this opportunity, get ready to meet the President and taste the delicacies prepared lovingly by the Michelin Star Chef, Vikas Khanna.
Check out the details for the Cocktail Reception below.
Monday, May 14th, 2012 at 3:30pm
       At the Rubin Museum of Art

      150 West 17th Street (7th Avenue at 17th Street)

       New York City
      Chair – $35,800 (includes private co-chair reception and photo)

      Host – $15,000 (includes photo)

      Guest – $5,000
Image Credit- vikas khanna group 
IFood.tv Chef Vikas Khanna To Cook For The President