IFAB – Where Lonely Women Meet To Eat!
30 Apr 2012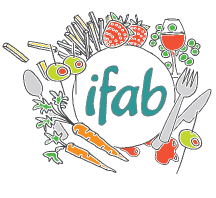 If you are a lonely woman, traveling alone and would like good and safe company to dine out, there is help on hand. A new website, "Invite For a Bite" (IFAB for short), is helping solo female travelers to strike friendship over the Internet and dine together, instead of having to eat alone while away from home. Wanna give it a try? Read on to know more...
1) IFAB Story
It was while listening to "Women's Hour", a radio program on BBC, that Cressida Howard, a Gloucestershire resident, struck upon the idea to start a website. In her own words, "Invite for a Bite was inspired by a radio program I heard on BBC Woman's hour. A group of female travelers were talking about how much they loved traveling alone. But they all agreed on one thing: they hated eating alone. I thought, 'Wow, wouldn't it be great if there was a website where women who didn't want to eat alone could hook up with one another and eat together?'" There are other websites, like 'Global Dinner Network' and "Maiden Voyage", which help lone women travelers seek company for dinner, conversation, and contact. Another website, "Dial Ring4Roast" also allows lonely men and women to dial up an elaborate Sunday lunch in case they do not want to spend time cooking it. But  the two-month old website, IFAB, is one of its kind because it is totally dedicated to dining out, although, what women do further between them is totally upto the women.
2) What IFAB Does
When you log on to IFAB, you are offered a matchmaking-type service with a virtual meeting space. Being a regular business traveler herself, Howard admits that IFAB is the kind of "site I wanted to join but couldn't find." Women from all over the world are allowed to post details of their dining preferences along with special requests. Consequently, women seeking companionship over dinner can seek out like-minded women and spend some quality time in a restaurant, while traveling alone. So, being a lone traveler doesn't necessarily mean being a lone diner. In fact, the website is marketed as "the safe, friendly place for women to meet and eat. At home and away."
3) The Encouraging Signs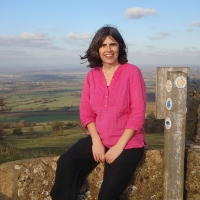 Howard reveals, "I'm hugely encouraged by the response I have had from women. One example is a message I received from a lady in Germany who wrote 'I just remember myself on my latest travels for work sitting in a restaurant alone and would be so happy if those times were over!'" A word of praise also comes for IFAB from Catharine Curran, who is an associate professor of marketing at the University of Massachusetts, Dartmouth. As a female traveler going solo, Curran has had her share of awkward dining room experience while traveling. She says, "When I first started traveling, eating alone was the most difficult part. Many of us adapt by eating very early, sitting at the back of the restaurant, bringing a book, or simply ordering room sevice."
4) Men Not Allowed
A plus point of the website, according to many of its users, is that men are not allowed to log in to the website. This is because the founder of the website feels that if allowed, men would treat the website as something of a dating facility, which women may not really want. The 'Men not Allowed' policy may also be because Howard believes that lonely male travelers do not face the same awkward issues as women. She explains, "My husband happily walks into any place in any city for a drink or some food. Why I scurry in and act like a lunatic?" Moreover, Howard adds, "As soon as you introduce the idea of men and women meeting for meals, it becomes almost impossible to distinguish it from a dating site. This is simply not what most women want when they are traveling on business. They simply want to unwind and have a bit of a laugh or a chat with another woman without worrying that it might be taken the wrong way or that they are putting themselves at risk."
To round it up, Howard suggests that the women "to exercise normal caution when meeting people they don't know." She also advises that you can "check out people's profiles before you meet them and anyone can be reported or removed from the site before or after an event." So, just keep this suggestions in mind whenever you use IFAB next and enjoy the company as much as the food.
Image Courtesy: inviteforabite.com
Disclaimer: The image copyrights belong to its owner. The usage of the image in this blog is purely for the entertainment purpose. No copyright infringement intended.
IFAB – Where Lonely Women Meet To Eat!