Little Chef, Santino Gigliotti, Gets His Own Cooking Show
30 Apr 2012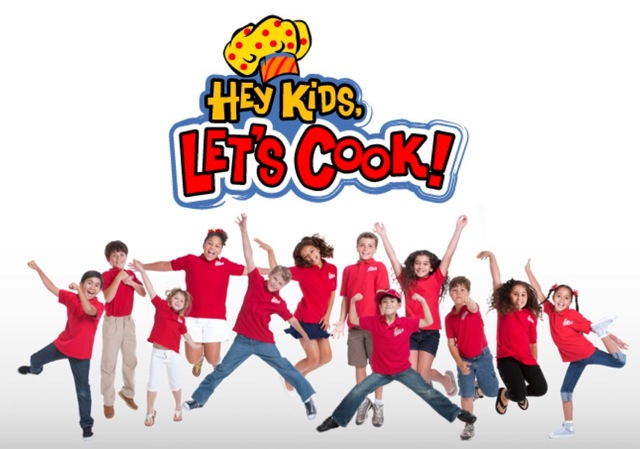 Normal kids wake up in the morning and ask their mothers to make breakfast. However, Santino Gigliotti does it the other way round. This 8-year-old chef, who started learning cooking at the age of 5, can make a mean French toast himself. It is this knack for all things culinary that would see Gigliotti featuring on "Hey Kids, Let's Cook!" soon. Read more about it here...
1) Mom's Little Helper
Santino was inspired to take the ladle in his hands when one day his mom asked him for help in the kitchen. Soon, his mother was teaching him to cook easy dishes like pasta and eggs while his dad told him how to make a good French toast, which he seems to have mastered now. Santino says for himself, "I make really good French toast by myself. It's super fun. For Mother's Day, I cooked my mom a big French toast."
2) The TV Show
The award-winning television show "Hey Kids, Let's Cook!", which airs on PBS network since 2006 is the brain child of Kathy Powers, a TV host and producer of repute. Since 2006, she has spent each summer in a Fresno television studio, where she shoots episodes of her successful show with kids between ages 6 and 13 showing their skills on the stovetop. The kids are from Northern and Central California and Redwood Shore resident, Gigliotti,  is now the newest member to join the cast. The show is telecast on PBS stations in Philadelphia, Los Angeles, Washington, D.C., Chicago, and the Bay Area as well. Apparently, Santino is enjoying his time in front of the camera.
3) The Budding Chef
He has a penchant for go-carting, loves peanut butter, and is enjoying his newfound stardom on TV, all thanks to his culinary skills. When asked how he ended up on TV, Santino says, "My grandma, Nana, looked up the kids' TV shows on the computer, and she found out about this show called 'Hey Kids, let's Cook!' We went to Fresno to audition, and after that, they told us they really wanted me on the show." So, Santino makes the long commute to Fresno from Redwood Shores. During the daylong shoot, he learns to make a new dish in each episode along with other kids and then in the second half of the episode, each of the kids is asked to cook the dish themselves. However, the show is not only about cooking. Kathy also ensures that the kids learn about cooking tips, healthy eating tips, and even table manners, complete with lessons on elbows, double-dipping and talking when the mouth is full.
Although, on the show, Santino is just one of the kid cooks, there is more to him than just the TV show. He can be really creative when it comes to working in the kitchen, as he explains, "Me and my brother, we made up this thing called a peanut butter and jelly roll. We took the rolling pin, and rolled the bread flat, put on the peanut butter and jelly, and rolled it. So it's like a sandwich, but rolled." Who wouldn't want to taste that sandwich-roll at least once? Way to go Santino! Redwood Shore's very own Greg Crossman, only a little more young.
Video Courtesy: edition.cnn.com
Image Courtesy: fromvalskitchen.com
Disclaimer: The image and video copyrights belong to its owner. The usage of the image and video in this blog is purely for the entertainment purpose. No copyright infringement intended.
Little Chef, Santino Gigliotti, Gets His Own Cooking Show