What's In Your Burger? You Have No Idea!
19 Apr 2012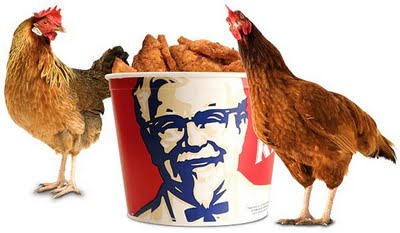 If you thought that McDonald's bizarre argument against a mouse in a can was the end of inedible ingredients in your food, you are wrong. You have no idea what might be in your burger, pizza, salad, or cola. News keeps pouring in about rotten, contaminated, or dangerously harmful snacks being served to people at fast food restaurants. Here is a compilation of the worst cases, to keep you aware of what to avoid while indulging in fast food.
1) KFC Goes 'Green'
A lawsuit was filed against the fast food chain, KFC, for serving expired chicken to a customer. The "green chicken" (green because of being spoiled) was served on the orders of the franchise owner of KFC in Oregon. In fact, when the concerned outlet's employees refused to serve the same, they were threatened with dismissal.
2) Maggots or Fries?
When a woman ordered French fries from a Wendy's outlet, she got something else too with her pack – live maggot. Needless to say, the woman will not be visiting Wendy's anytime soon.
3) Animal Toe in Dip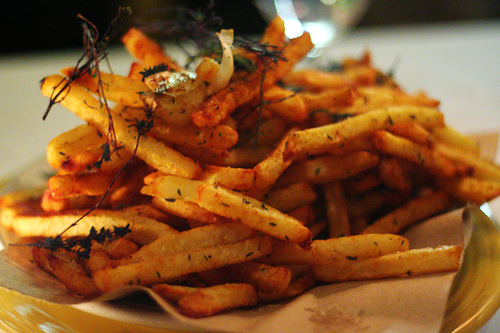 When you order a spinach and artichoke dip, the last thing you expect to eat with it is an animal toe. Well, 35-year-old Andrew Brodsky was not so lucky. He found a toe of an unidentified animal in the dip that he ordered at Sabra. Totally gross!
4) Feather in a Nugget
Mcdonald's chicken McNuggets are, perhaps, the most popular fast food on-the-go for the customers. Well, one such customer was in for a 'airy' surprise when she found a tiny feather inside her pack of nuggets. Guess the chef was a chicken himself!
5) Mouse in a Mac
When a customer ordered a Big Mac bun from a McDonald's outlet in Philadelphia, he got a live surprise, rather shock – a live mouse trapped in the bag of buns. What was the staff thinking while packing the order?
6) Semen in your Yogurt!
This one takes the cake in irregularities in fast food service and not just because of the nature of the contamination. A grocery store worker at a market in Albuquerque was found guilty of handing out a semen-tainted yogurt sample to a customer. One wonders, how did semen get into the yogurt?
7) Band-aid on a Pizza
Well, this is not as gross as the semen one but it definitely leaves one flabbergasted regarding the callous attitude of the restaurant staffs towards serving customers. A bloody band-aid was found as a 'topping' on the crust of a Pizza Hut pizza in, believe it or not, a New York outlet.
8) Fried Chicken or Fried Coil
When a 52-year-old bus driver, Lajzer Grynsztajn, ordered two chicken breasts and fries from the JFK Fried Chicken outlet in Brooklyn, he got an unexpected addition on the side. It was a coil, which the poor man ate accidentally, and got almost choked to death.
9) Fingertip Trauma
This one may sound a little frivolous but it is true too. Mary Deal Chambers-Johnson, a Louisiana resident has sued the restaurant chain, Applebee's, for causing trauma to her by serving a fingertip in her lunch salad.
10) Mouse in a Salad
Pretty gross case is that of a packaged salad from Dole, which contained a "disemboweled mouse." The couple, who had already starting consuming the salad vomited promptly and the rest, as they say, is history.
So, if this list has put you off dining out at these particular restaurants and fast food joints, our apologies. But the intention is noble – that to help you keep your eyes open while eating out.
Image Courtesy: iluvsa.blogspot.in, roboppy.net, nerjaal.wordpress.com, arbroath.blogspot.in
What's In Your Burger? You Have No Idea!