Gordon Ramsay Extravaganza On FOX This Summer

16 Apr 2012

It's going to be Gordon Ramsay all the way this summer at Fox Television Network. The third season of the widely watched MASTERCHEF will commence on the 29th of May where Ramsay together with fellow judges Chef Graham Elliot & Joe Bastianich, the restaurateur will be scouting 11 cities in all to identify culinary talent across America. The cooking competition will have the home cooks striving for excellence every Tuesday 9-10 PM (ET/PT).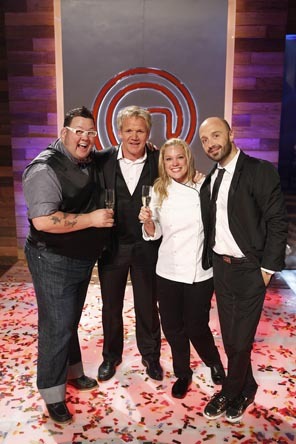 HELL'S KITCHEN will return for the tenth season on May 29 too. The intense rivalry between the contestants will heat up once again with star chef, Gordon Ramsay  raving and ranting as well as throwing things around once more. Christened, 'enfant terrible' by Arthur Perkins, author of 'Chef Wars: Hell's Kitchen, 2011', Ramsay happens to be the USP of the show along with the drama taking place in the kitchen. Season 9 saw the highest ratings, which makes the next season of 'Hell's Kitchen' an eagerly anticipated television show. The makers have gone ahead decided to air the hit reality show twice a week, this season. So now, you will get to watch it on Monday and Tuesday at 9- 10PM and 8-9 PM (ET/PT) respectively.
Gordon Ramsay will appear yet again on Monday night (8-9 PM ET/PT) as the host of a brand new show aptly titled 'HOTEL HELL'.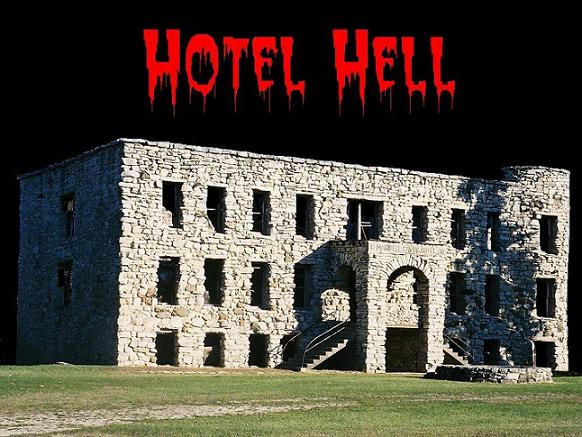 The show debuts on the 4th of June, 8 PM and will have the hot headed chef Ramsay travelling to various locations in order to check out some of the most badly run establishments. Inferior quality bed and breakfasts along with moldy interiors, poor service and shoddily run hotels together with incompetent people will be the focus of Gordon Ramsay in 'Hotel Hell' The ones identified would have to pull up their socks and try to improve or else they may just have to remain in "Hotel Hell". Cambridge, Milford, San Diego, New York, Windsor, and VT are some of the destinations that Ramsay is determined to visit.
Fox is therefore being totally Ramsay centric this summer and you can be sure of being entertained by high kitchen drama right at the beginning of each week, come June.
So are you all agog for an overdose of Gordon Ramsay? Do check out the schedule below and let us know.
FOX 2012 SUMMER PREMIERE DATES
Show
Day
Time
Season
HELL'S KITCHEN
Tue(29th May)
8-9 PM (ET/PT)
10
MASTERCHEF
Tue(29th May)
9-10 PM (ET/PT)
3
HOTEL HELL
Mon(4th June)
8-9 PM ET/PT
1
Image Credit-martonhouse.wordpress ;uclafacultyassociation.blogspot;weblogs.sun-sentinel;mma-bignevt1.blogspot;en.wikipedia
Gordon Ramsay Extravaganza On FOX This Summer