Chinese Food Market Becomes No. 1
10 Apr 2012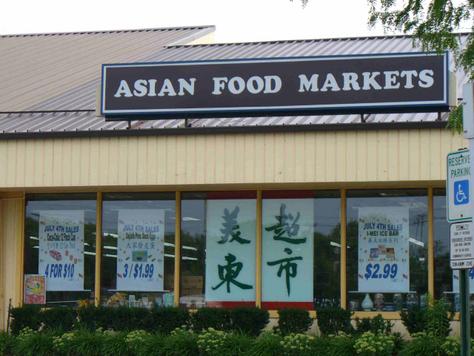 There is good news and there is bad news. Good news first – Chinese food market is the world's biggest food and grocery retail market now, thanks to the increasing purchasing power of its people. And the bad news is – This has left the US behind.
1) The Report
Prepared by the Institute of Grocery Distribution (IGD), a British consultancy about grocery market, the report states that in 2011 while the Chinese grocery sector was worth $970 billion, the US market was worth $913.5 billion. And in the future, like in 2015, the food market in China is set to cross over $1.46 trillion, which is more good news for the Chinese, in general, and the world, in particular. But an even bigger difference can be found in the average retail spending per person. It is 13,420 yuan, just one-seventh of the amount for the Americans. Also, as per the International Labor Organization, the average salary around the Chinese mainland is $656 monthly, which, again, is half of the world average salary ($1,480). That warrants a question as to how can Chinese food and grocery market surpass every other market in the world in view of the fact that the money seems to be short.
2) Why it is so?
A recent news item showed that the Chinese wine market was surging ahead. However, this one is better because it concerns the common man more dearly. Joanne Denney-Finch, IGD chief executive, explains, "China's fast expansion has been fueled by three main factors: rapid economic growth, its large population and rising food inflation." Wang Xianqing, director of the Institute of Economics at Guangdong University of Business Studies, adds further, "The report shows Chinese people's robust purchasing power for basic consumer goods, especially food." The Chinese grocery market is defined by modern as well as traditional retail formats, which includes supermarkets as well as open-air markets. The three main factors driving China's economic growth are rising wealth and food inflation.
3) The Diet Change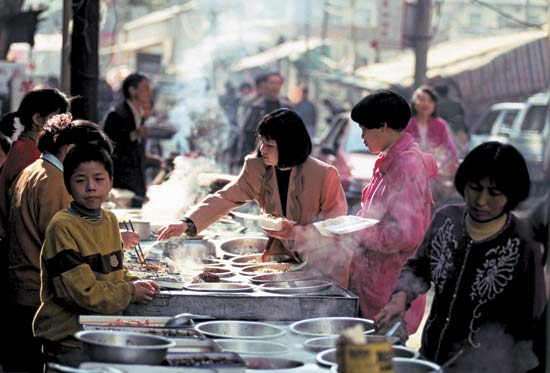 Change in their diet is another reason why Chinese are helping boost the prices in their country as well as elsewhere in the world too. In the recent years, the Chinese have cut down on their original staple, i.e., rice and pork. Instead, they are moving towards consuming wheat, grains, dairy products, and white and red meat. The Government is also contributing to this boost with programs such as making structural adjustment to the economy and launching a month-long consumption stimulus program. About 80,000 companies have joined this government initiative. Liu Hui, who works as a consultant with Uni-retail Business and Management Company, says, "Factors such as fuel costs, road tolls and retailers' excessive charges to suppliers have contributed to high logistics costs and pushed up consumer prices." He also said that "more measures could be adopted to stimulate domestic consumption, such as lower tariffs on some luxury goods."
However, China is not alone in riding this wave to economic prosperity in terms of food and grocery. The IGD report also says that apart from China, Brazil, Russia, and India (all BRIC countries) are bound to make up  four of the top five grocery markets in the world by 2015. So, all seems to be good with the Asian food business for now.
Image Courtesy: amerstudies101.wordpress.com, britannica.com
Chinese Food Market Becomes No. 1