Battle Over Cuisine With The BIG Small Brand Contest
4 Apr 2012
The two American cities constantly found engaged in a battle over cuisine are New York and San Francisco. Recently, the BIG Small Brand contest  added its own element of urgency to this battle between the East Coast and the West Coast, with small food companies from both the cities competing for the coveted title. The results are out now and for a change, San Francisco seems to have won the battle. The "Black Jet Baking Company" from San Francisco has won the contest and here is a low down on the winner as well as the other contestants who came close to winning.
1) Black Jet Baking Company
Gillian Sara Shaw, born and raised in Worcester, MA, came to San Francisco to pursue her love for baking delicious goodies and founded Black Jet Baking Company.  She was destined to be a baker since a young age, especially because she was busy developing her own special recipes under the tutelage of her mom and sister. Determined to take her baking efforts national, Gillian is joined in her pursuit by an equally amazing baking chef, Max Newman. Together, the bakers' duo is known for their devil dogs, pop tarts, bundt cakes, and pies.
2) New York Superfoods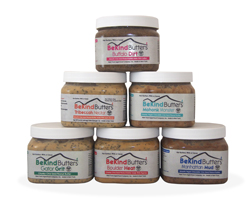 Catherine Mangan Walsh, co-founder of New York Superfoods Inc., is based out of Manhattan and, along with her husband, Jason Walsh, Catherine lives an active lifestyle. Although, running a health food business was not part of her future plans, she ended up on this road when she started playing around with chia seeds. In her husband, Jason's, words, "After eating yet another tasteless energy bar before a big workout in the summer of 2010, we felt unsatisfied with the current selection of running bars, gels mixes, and powders. Catherine and I decided to do something better. This frustration inspired us to research different types of foods with a concentration in the Superfood category. One Superfood that really intrigued us was the chia seed."
3) Pie Corps
The Pie Corps' mission is to "offer you the finest quality, handmade, soul satisfying, savory, and sweet pies anywhere!" And the company's tag line, "Ready to Roll" literally defines the journey so far, ever since the company opened in May 2011. They make their pies with locally available ingredients. In fact, their website proudly announces, "Our organic flour is milled in Lancaster Pennsylvania, our butter is from a Vermont cooperative of dairy-farmers, our lard is from a Washington County pig farmers, and our fresh produce, fruits and meat are from our farmer friends all around New York, Pennsylvania, and New Jersey."
4) Dandelion Chocolate 
Todd and Cam are your average American youth, who grew up with a unique love for chocolate. In fact, their friends knew it, before them, that given enough time, they both or one of them would open a chocolate factory. This love for chocolate was nurtured by regular experimentation done at home and it resulted in Dandelion Chocolate, described as a bean-to-bar chocolate factory in San Francisco. Over the years, they have been producing award-winning chocolates and they sustain their curiosity about the business by regularly visiting cacao farms, meeting farmers, and testing out beans from all over the world.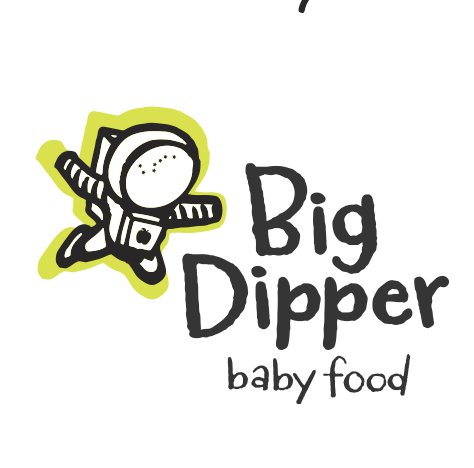 5) Big Dipper Baby Food
This is an artisan baby food company, based out of San Francisco and it is synonymous with the big dreams of Claire Hoyt, the company founder as well as its CEO. In fact, Hoyt has been using her big dreams to make sure that babies all over America have access to "a healthier, more seasonal, more local, and better tasting baby food." The parents, of course, are happy about it.
6) Planet Fuel Organic Juice 
Being parents to three kids made Tom and Amy give birth to a "4th kid", their company, Planet Fuel Organic Juice, which is all about making available natural juice options in a market replete with sugary concoctions filled with preservatives. Both the parents are obsessively passionate about the environment and therefore, they want the company to promote an organic way of living.
Six companies, one winner and five finalists, show you the way to tomorrow's living, which is inspired by personal experience, hobbies, passion, responsibility and environmental sustenance. These are the companies which play with food to inspire a beautiful future.
Image Courtesy: blackjetbakingco.blogspot.in, nysuperfoods.com, piecorps.com, dandelionchocolate.com, bearathome.com, whatsthetwist.blogspot.in
Battle Over Cuisine With The BIG Small Brand Contest