The Cookbook You Can Eat!
3 Apr 2012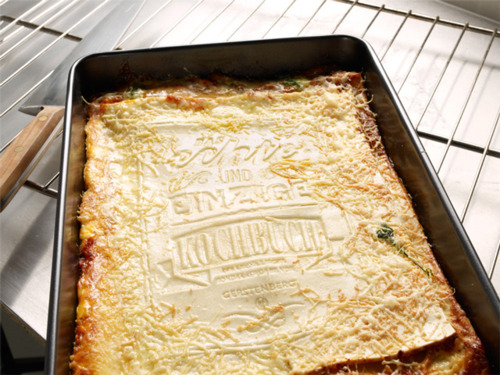 When you pick up a cookbook to try out its recipes, don't you always wonder what it would be like to have a cookbook that you can actually eat? Sounds ridiculous, right? Well, the German design agency, Korefe, has taken up this ridiculous idea and made it their own in the form of a cookbook that you can actually cook from and eat it after you finish with it.
1) Surprise!!!
The Korefe agency has created a cookbook, which you can read, then cook as per the instructions, of course, and finally eat. The cookbook is a one-time purchase but it is worth it as the recipe is amazing and you get to eat a fine Italian dish. Now, what more could you want?
2) The Real Cookboook
That is the title of this unique cookbook, which is cook-able as well as edible since it is made of fresh pasta, all 100% of it. The cookbook contains only one recipe, that of classic lasagna and the unusual cookbook is itself one of the main ingredients of the dish. It has pasta sheets as pages. The agency that designed the cookbook claims it to be, "the first and only cookbook you can actually, read, cook, and eat. Made out of 100% fresh pasta it can be opened, filled with ingredients, and finally be cooked. Packaged as classic lasagna, the Cookbook was designed as a special project." This special project was for the reputed Gerstenberg Publishing House. This publishing house specializes in art and culinary books.
3) Is There Hope?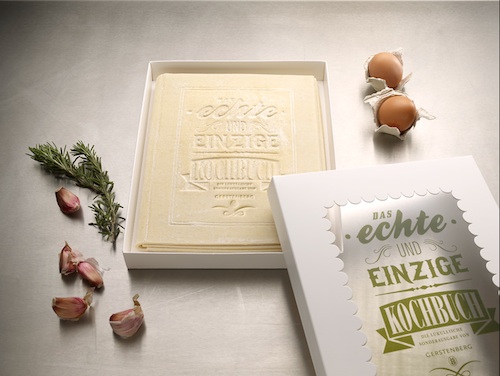 There certainly is, especially after Korefe's culinary attempt at art and publishing combined. This cookbook may just be the answer to those who fear that the publishing industry is losing out to the digital revolution. With iPad and Kindle knocking at the customers' doors, it may seem that the printed world is fast receding into a dark corner. But with the Korefe Cookbook, there is no doubt that the print shall have the last world. Besides, by combining a book with cooking, as closely as in "The Real Cookbook," things are certainly looking up for the cookbooks.
A few days ago, the cookbook world was replete with an internal strife after a woman claimed that celebrities hire ghostwriters to write cookbooks. It seemed then, that everything was going downhill. However, with the pasta cookbook on the helm, cookbooks will continue to rule the world for sure!
Image Courtesy: tumblr.com
The Cookbook You Can Eat!