USDA To 'Tweet' Food Alerts To Americans
27 Mar 2012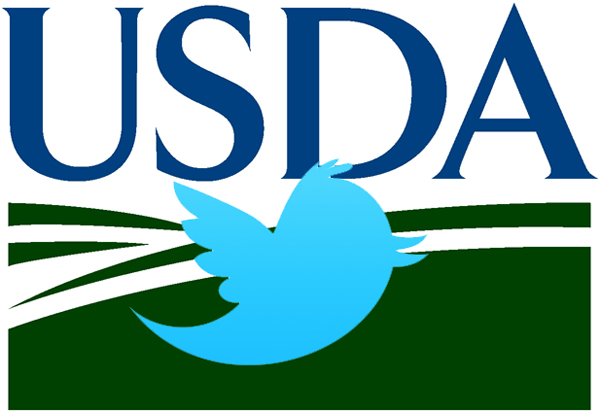 Gone are the days when twitter used to be a mere celebrity vehicle or something you could use to promote wine literacy. Next time you hear about a food safety alert from your Government, it will be on Twitter. Yes! The "US Department of Agriculture's Food Safety and Inspection service " has decided to tweet food alerts to its citizens. To this end, it has launched State-specific Twitter accounts, which will be used to share food alerts regarding food products for specific regions. The tweets could be about poultry, vegetables, fruits, meat, or milk. Check out the details below.
1) From the Horse's Mouth
Yes! That is what is meant by this Twitter mission of the USDA. Dr. Elisabeth Hagen, under secretary for food safety, USDA, explains, 'These new Twitter feeds provide yet another mechanism for us to provide consumers with critical updates and relevant information they need to protect their families from foodborne illness. The immediacy of information-sharing through social media is unparalleled, and we believe these timely, targeted updates will better protect public health."
2) State-Wise Alerts
This means that if you live in California, you will not receive the food alerts meant for Texas and vice versa. The State-specific Twitter alert handles will be made using the state's two-letter abbreviation following by "_FSISALert." For instance, for New York, it shall be "@NY_FSISAlert" and for California, it would be "@CA_FSISAlert."
3) Previously
This doesn't meant that USDA is new to Twitter. In fact, apart from press releases, food alerts were also sent through the main Twitter account of the agency, @USDAFoodSafety." However, in that case, alerts were sent to everybody in the country and not just to those who were living in proximity to the location. The department feels that with State-specific alerts, consumers would be able to identify and stay more aware of what is relevant to them.
4) New Tweets
Starting March 1, 2012, the USDA launched a series of Twitter feeds, to provide food safety alerts directly to consumers. You need to follow your State-specific Twitter handle and you will be sent an alert directly from USDA. Apart from the immediate alerts, the Twitter accounts will also be used to share with the consumers, tips to protect food supply in case of natural calamities like hurricanes. On March 1, the department launched the following Twitter feeds – AR_FSISAlert (Arkansas), KS_FSISAlert (Kansas), LA_FSISAlert (Lousiana), MO_FSISAlert (Missouri), NJ_FSISAlert (New Jersey), OK_FSISAlert (Oklahoma), PA_FSISAlert (Pennsylvania), and TX_FSISAlert (Texas). Besides, the department has also displayed the complete list of FSIS state food safety alert Twitter feeds on its website.
So, here it is now! With everybody, who is somebody, or not, hooked onto Twitter for good, there is no way you can miss the food safety alerts of USDA anymore. Happy Tweeting!
Image Courtesy: ramendays.com
USDA To 'Tweet' Food Alerts To Americans