UN Proposes Tax On Unhealthy Food

20 Mar 2012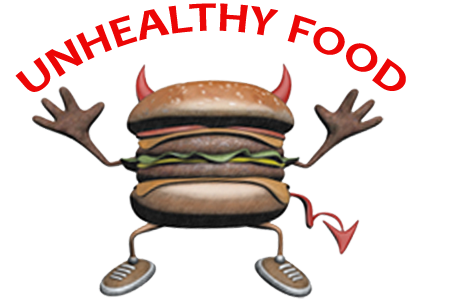 Starvation and overindulgence are considered to be equally harmful when it comes to adequate nourishment for the body.  The Special Rapporteur on "Right to Food" for the United Nations, Olivier de Schutter rightly reasoned that there was little to choose between feasting and famine when it comes to malnutrition. He stated that while the recent statistics reveal that 1 in every seven of the world population suffer from a lack of nutrition, an overwhelming number of well-off people may actually be deprived of micronutrients suffering from what he termed as "hidden hunger".
The Problem Faced By Developed Countries
De Schutter report elaborated on the fact that with a staggering 1.3 billion obese or overweight people suffering from lack of proper nutrition in the developed countries , it was time for governments to sit up and take notice.
The developed countries across the world prefer taking the short cut method making it easier for the pharmaceutical and drug companies to flood the market with slimming capsules, weight loss aids and new fancy diet pills, none of which address the core issue of the problem. It is imperative to tackle the reasons for poor nutrition, he stated. The Governments in most countries are not overtly concerned with the seriousness of the issue and hardly take measures to control the quality, marketing process or the price of food and health products preferring to leave it all in the hands of the food and agro based companies instead. Consequently, unhealthy food products abound, most of which undergo heavy processing before they reach the masses. The poorest of the populations in developed countries , therefore, make do with the cheaper products marketed cleverly by thriving multinationals that contain an extraordinary amount of sugar, salts and fat.
The Proposal
While Olivier de Schutter has asked the governments to wake up and take a call, here is what he proposed to tackle nutrition-linked problems. The measures include:-
Taxing of unhealthy/junk food items.

 
Discontinuing the advertisements related to junk foods .

 
Providing all kinds of support to local food growing agencies so that the local populace benefits from the readily available fresh and healthy produces that are bound to be healthy.

 
Regulating the marketing/production of processed foods that contain an excess f sugar, salts and saturated fats.

 
Checking the agricultural subsidies granted, overhauling the misguided ones that result in making certain ingredients cheaper than its nutritious alternatives.
While the intent behind De Schutter's arguments are admirable, the process of making the world population obtain adequate nutrition via means of a healthy diet seems utopian. After all, the UN reporter admits that the flaw is within the system itself and the means of fighting the system is likely to be a long drawn one. Let us hope that governments across the world are determined enough to achieve wellness for their citizens. Do you think it is possible? Do write in with your comments.
Image Credit- eatcaribbean.net
UN Proposes Tax On Unhealthy Food