Top 5 TV Show-Based Cookbooks
20 Mar 2012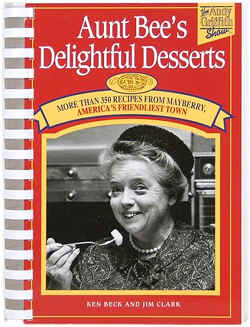 You read about the multi-million dollar business of cookbooks based on the most popular TV shows of all times. Now it is the turn to unveil the Top 5 TV show-based cookbooks, which have been ranking high on all charts. If you want to cook like your favorite TV star, this is where you can get the help form:-
1) Aunt Bee Desserts Cookbook (From Andy Griffith Show)
This spiral-bound cookbook, first published in 1996, is written by Ken Beck and Jim Clark. It has the heartwarming dessert recipes, which were so popular with Andy and his gang of pals including Opie, Barney, and Goober. From pies to cookies, cakes to ice creams, Aunt Bee's delightful recipes are sure to satisfy every sweet tooth. The added bonus is the dialogues from the show, pictures, and trivia quizzes.
2) Sopranos Family Cookbook (From Sopranos)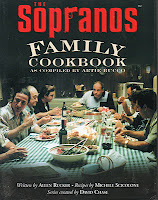 First published in 2002, this cookbook is a compilation of recipes by Artie Bucco. It redefines the Sopranos' family restaurant, Nuovo Vesuvio, which is home to the finest Napolitan cuisine. The cookbook entices you with recipes such as arancini to baccala, Sinatra quail to zabaglione, all of which are much-loved by "the family." Besides, there are pictures of the Sopranos' artifacts, including those of the first Bucco's Vesuvio's menu from 1926. You get to share the table with all your favorite characters, be it Tony Soprano, Corrado "Junior" Soprano, Carmela Soprano, Peter Paul "Paulie Walnuts" Gualtieri, etc. Get in touch with all of them through their favorite recipes, be it grilled sausages, Pasta Fazool, Baked Ziti, or Eggs in Purgatory.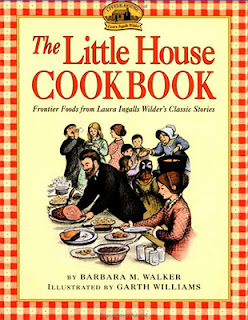 3) The Little House Cookbook (From Little House on the Prairie)
Available in soft cover, the book contains more than 100 unique recipes, which are already classics. The frontier-based lives of its main characters, Laura Ingalls Wilder and her family members, are described through the recipes, which range from pancake to vanity cakes. When you see what the Ingallses did for food, which meant more survival than food for them, you feel more love and respect for their lives.
4) Cooking with Friends (From Friends)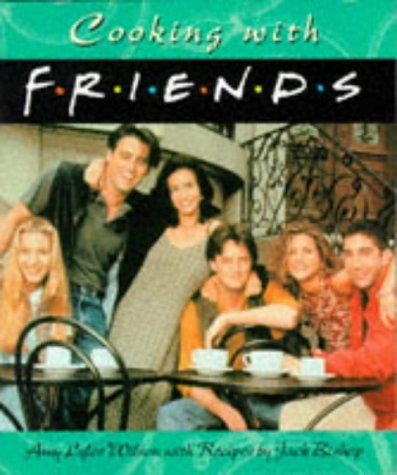 Available in hardcover and dust jacket since 1995, the book is a work of genius by authors Amy Lyles Wilson and Jack Bishop. This cookbook is sure to inspire hundreds of culinary ideas for you to take up when you have friends visiting home. Comfort foods form the basis of the recipes, be it homemade pasta or a slice of misery meatloaf. Ross' Marcel's Splits with Rum-Toffee sauce would help you relive the misery that he felt when he had to send his monkey to live in a zoo. Complete menus, replete with festive and holiday selections, are given in the book, which also has a lighter side in the form of some day to day tips about how to brew coffee or use a pizza stone or stock up your pantry.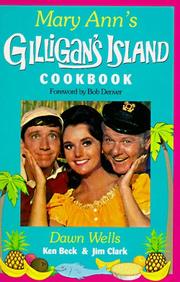 5) Mary Ann's Gilligan's Island Cookbook (From Gilligan's Island)
Who would forget the sweet little Mary Ann, who lived with the seven Castaways on the Gilligan's Island. Her continuous supply of good food is courtesy whatever the castaways bring her to cook, be it the delicious South Seas banquet, or simple fare made with papaya and seaweed. Written by Ken Beck and Jim Clark, the book is as adventurous in its recipes as the 1960s' show was.
These top 5 cookbooks may not be the literary gems but they definitely tap into the public psyche, which is already obsessed with Television and its characters.
Image Courtesy: muffin.wow-womenonwriting.com, fredericksburgtexasshopping.com, janegs.blogspot.in, openlibrary.org
Top 5 TV Show-Based Cookbooks