Germany's 'Vegetarian Cutlet Factory' To Produce Meat-Like Foods
9 Mar 2012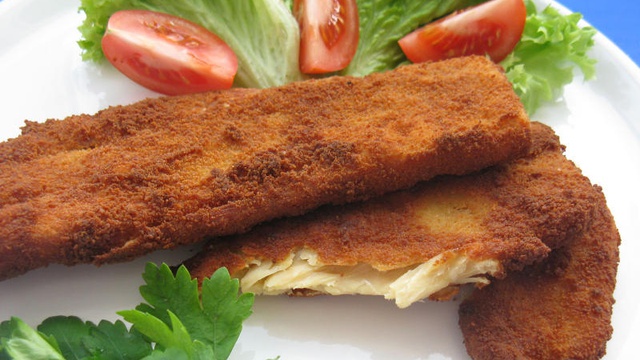 For years now, researchers have been in search of meat-like foods that could satisfy the carnal cravings of vegetarians just like the meat eaters. The latest stopover in this quest for fake meat is the "Vegetarian Cutlet Factory." A German institute is carrying out research to build a device that could produce vegetable-based fake meat, which would be similar to the real thing. This amazing invention has invited bouquets as well as brickbats from different parts of the world. But first, the story of the cutlet factory:
1) The Craving for Fake Meat
As people become more aware of the health problems associated with eating too much meat, the need to turn vegetarian is growing stronger. However, for non-vegetarians turned vegetarians, the urge to bite into that succulent piece of meat is something not easily forgettable. Moreover, other than health risks, there are other issues, which make people look for an alternative to real meat. These may be:
a.     Not wanting to hurt animals.
b.     Concern for environmental impact.
Therefore, more people are ready to eat fake meat or meat-like products instead of the real one, which is where the German research comes into the picture.
2) LikeMeat Project
Germany's Fraunhofer Institute for Process Engineering and Packaging, has been working on a device already named the "vegetarian cutlet factory," which is able to produce slabs of mock meat. However, Fraunhofer is not the only group associated with the search for alternate meat. The European Union's (EU) "LikeMeat" project is aimed at developing a "palatable, cost-effective alternative to meat" from the raw vegetables, especially plants like wheat, peas, lupins, and soya. Fraunhofer is just one of many groups associated with the EU research.
3) Previous Attempts
The previous attempts to find this meat-like alternative include a hot extrusion process through which water was mixed with plant proteins, heated at high pressure, then pushed through a die. However, due to high pressure, the mixture of water and protein ended up losing steam and foaming up, ending up looking like a soufflé, which everyone knows, is nothing like a steak, the desired end-result. In case of Fraunhofer process, the protein-water mixture is boiled and then cooled, with no pressure release involved. As a result, the molecules in the paste like mixture are allowed to cool and form chains, resulting into an end product that has the texture of meat.
4) The Vegetarian Cutlet Factory
The whole Fraunhofer process is carried out inside a machine, which is of the size of two table tennis tables. This machine is a prototype and is called the Vegetarian cutlet factory because in a day, it can create "one endless piece of meat", which is about 0.39in thick and weighs up to 154lbs. The slab of meat can be cut into various shapes to suit commercial or domestic purposes. The "Factory" is believed to produce meat-like substance, which is similar to the real meat in consistency and texture although the flavor needs a bit more work. However, that is one challenge the Fraunhofer researchers are sure, they will be able to overcome by the end of the LikeMeat project, which is a year from now.
5) The Advantages
Florian Wild, of the Fraunhofer Institute, who is spearheading the project, informs, "Studies have shown that many Europeans are ready to give up meat, but there have only been a handful of alternatives until now. Our goal is to develop a vegetable surrogate for meat that is both juicy and fibrous, but that also has a pleasant flavor. The product should have a long shelf life, it should not be more expensive than meat, and be suitable for vegetarians and allergy sufferers."
The meat produced in a factory like the Fraunhofer's is not only environmentally sustainable but economically viable too as it doesn't require management of huge animal farms, that need to be fed upto 8kgs of grain to generate just one kilogram of meat. Besides, the plant-protein-based mock meat is also not harmful to the body unlike the real meat,  so it satisfies the cravings without costing you your health.
Image Courtesy: gizmodo.com
Disclaimer: The image copyrights belong to its owner. The usage of the image in this blog is purely for the entertainment purpose. No copyright infringement intended. 
Germany's 'Vegetarian Cutlet Factory' To Produce Meat-Like Foods