Potato Is The King Of All Vegetables And Fruits
5 Mar 2012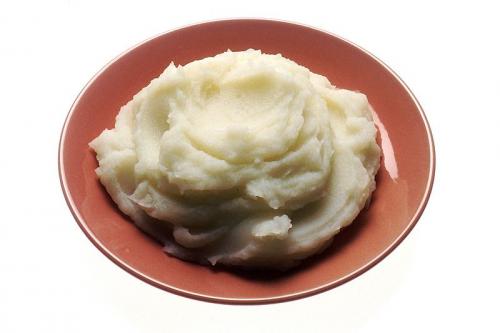 Potatoes are full of starch, fattening, and bad for your health, these are some of the things that you may be told about this vegetable. However, a new study has turned all arguments against this vegetable on their heads and declared potatoes as the king of all vegetables and fruits. Yes, believe it or not but that is true.
1) The Potato Study
According to a study presented to the American Dietetic Association's (ADA) Food and Nutrition Conference and Expo (FNCE), potatoes have one of the best nutritional values among agricultural produce, especially the white potatoes and they are also more affordable as far as the potassium requirement of the human body is concerned. The Conference is attended by food and nutrition experts that include dietitians, policy makers, health-care providers, researchers, and industry leaders.
2) Potassium Storehouse
The Federal authorities tell us to consume at least 4,700 mg of potassium per day, which is a challenge for consumers as well as the health professionals since the vegetables and fruits are getting costlier with each passing day. It is a growing concern among health professionals that most fresh fruits and vegetables are no longer affordable to the average buyer. However, the study mentioned above concludes that the high cost of meeting the federal dietary guidelines regarding potassium can be reduced significantly with the white potatoes because they cost half of most of other vegetables.
3) Showering Praise on Potato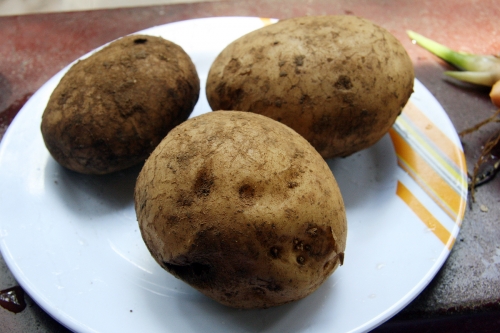 Lead researcher of the study, Dr. Adam Drewnowski, who is with the University of Washington, says, "Potatoes deserve credit for contributing to higher diet quality and increasing vegetable consumption. Potatoes also play an important role in providing affordable nutrition to Americans. You can afford to meet key dietary guidelines if you include potatoes in your diet."
4) The Study
Dr. Drewnowski, along with his colleagues, took help from the two Federal agencies, USDA Food and Nutrition Database for Dietary Studies and the USDA Centre for Nutrition Policy and Promotion (CNPP) national food prices database. The researchers merged nutrient composition data and the national food prices with the frequency of consumption data provided by the National Health and Nutrition Examination Survey (NHANES 2003-04). Along with the statistical outcome of the study, it was also found that if potatoes are added to your plate, they improve the quality of your daily diet.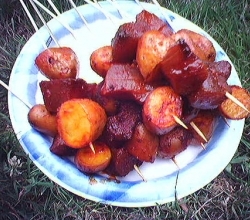 5) Eat Your Potatoes
The researchers have recommended that eating potatoes on a regular basis ensures that your body receives its due intake of potassium as well as Vitamin C. This is not possible in case you are seeking the same nutritional help from vegetables other than potatoes. Therefore, it is highly recommended that individuals should eat potatoes daily in what ever form they like, be it baked, roasted, or boiled.
6) The Criticism
The cynics believe that the fact that the study was funded by the United States Potato Board takes away from the authenticity of the research. However, the facts are there for everyone to see. One medium-size potato (with skin on) contains only 110 calories per serving but serves more potassium than a banana (620g), gives almost half of your daily requirement of Vitamin C, and has no fat, cholesterol, or sodium. Now can it get any better?
Potatoes have always been a subject of ridicule as far as health fanatics are concerned but that doesn't mean that you should avoid them too. The study presented at ADA conference opens up new doors on the nutritional advantage of potatoes and people are now being encouraged more and more to consume this vegetable. This is going to be a new chapter in the life of potatoes as well as the potato-lovers.
Image Courtesy: ifood.tv
Potato Is The King Of All Vegetables And Fruits