Bhang In Sindh: A Cowardly Intoxication Or A Poor Man's Viagra?
28 Feb 2012
The Sindh province of Pakistan is witnessing a quiet intoxication of its people these days. The bhang or cannabis leaves is proving to be a cowardly, yet intoxicating concoction for the Sindhi people, who are using it for their everyday problems ranging from increasing sexual prowess (some even call it the poor man's Viagra) to staying away from criminal activities. Believe it or not,  bhang is proving to be a solution to all this and more as you will read in the following lines.
1) Bhang Buffs
Not bothered about whether or not they shall be stigmatized as addicts, the bhang lovers are confident that consuming this drink will keep them sexually as well as socially happy. What makes this whole affair interesting is that consumption of bhang is illegal but the people continue their love affair with it. They are not even bothered about the fact that the law enforcers or medical practitioners do not buy their arguments at all.
2) Glamorized Bhang
The Bollywood films churned out in the Indian Hindi film industry show bhang as an over-the-top drink that makes people do impossible things. For instance, a popular Hindi film song, "Khaike Paan Banaraswala," (Having eaten the paan from Banaras), was picturized on legendary actor Amitabh Bachchan for film 'Don,' and he is singing the song under the spell of bhang. The leaves and flowers of the cannabis plant are ground, strained and mixed with water to produce Bhang, which is also called Thadal or Pyalo in the Sindh region. At Rs. 50 a jug, it is enough to intoxicate five men. Besides being mixed with water, Bhang is also consumed with betel leaves or paan and is also chewed directly. Some of the addicts even smoke Bhang.
3) Types of Bhang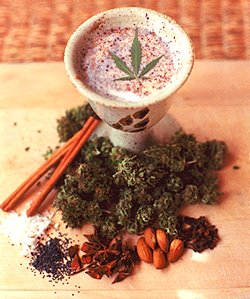 There are mainly three types of Bhang, which have kept the Sindh people spellbound and these are:
Nagan Bhang – It may sound horrific to some palates but this Bhang contains skin of a dead snake.
Martial Law Bhang – It is called so for its strong flavor and huge capacity to intoxicate. It is made in the Punjab province of Pakistan.
Sindhi Bhang – Cultivated in the hilly areas of Sindh province, this Bhang is mild in flavor and intoxication level.
Offering a piece of advice, the Bhang addicts say that the more you grind the leaves and flowers, the stronger the impact of Bhang.
4) History and Benefits of Bhang
Going by the theories propagated about the benefits of Bhang, it was a "favorite of Sufis because it purifies the inner soul and keeps its users away from sin." Moreover, it helps the addicts to concentrate, on God knows what! Some of the arguments put up in support of this drink are downright innovative and outrageous at the same time like this one – Consuming Bhang "restrains one from doing things, which are harmful for others or society." One of the addicts even claimed that he was able to treat his peptic ulcer successfully while consuming Bhang. Whether you buy or not these arguments is all up to you.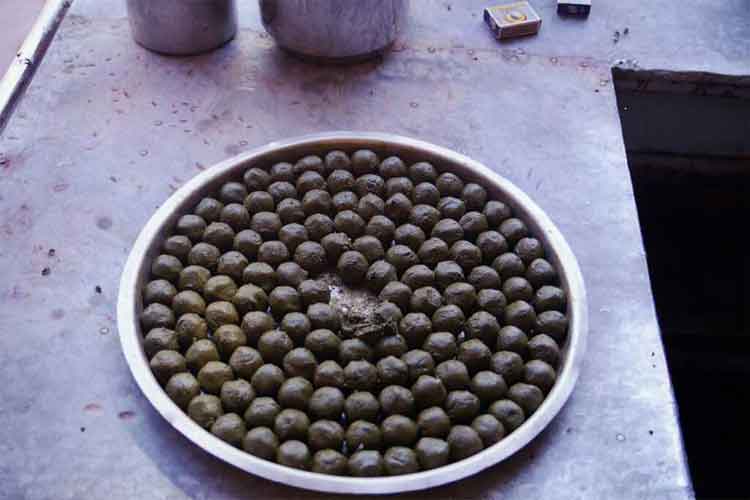 5) Bhang on Holi
Bhang is the most popular concoction to be served, especially during the Holi parties, even in the upscale environs of the Karachi city, where the well-heeled drink it in secret. Even writers are known to consume Bhang to increase their concentration while writing but no one wants to be named for the practice is looked down upon in the so-called upper strata of the Karachi society.
Whether you are ready to try it or not, Bhang is an interesting as well as intoxicating drink. Apparently, it is much better than alcohol, which comes with its own side effects. This Holi, have a drink the traditional Bhang and let us know about your experience.
Image Courtesy: myhealthguardian.com, indiamike.com, flickrhivemind.net
Bhang In Sindh: A Cowardly Intoxication Or A Poor Man's Viagra?