English Afternoon Tea Rings In A New Bell
21 Feb 2012
The Brits are, once again, falling in love with the English afternoon tea tradition and some of the best English restaurants are helping their patrons revive one of the greatest culinary achievements of England. Be it the high-end hotels or chic restaurants, the afternoon tea is fast gaining new ground. Here is how that is happening:-
1) Rising Demand
A Yorkshire institution in itself, these Tea Rooms are regaining their old popularity once again thanks to a crowd made up of young as well as old Brits. In fact, some of the patrons are even known to skip their day at a spa or a date, to meet up for their afternoon tea. At Bettys' Harrogate and York branches, the restaurant has had to introduce reservation systems to cope with the rising footfall. Similarly, French chef Raymond Blanc, who owns the Le Manoir aux Quat'Saisons in Oxfordshire, is also a recent convert to the tea tradition. He says, "I was nervous about it at first, but I think it is one of your most elegant ceremonies. Plus it is the one time the English can be gourmandizes and have pastries in the afternoon. Also, only the English could drink that much tea and still be calm."
2) Bettys Speaks on Tea Tradition 
One of the Bettys' Managers, Paula Kaye, admits to the "significant growth" in the number of people who are turning to afternoon tea. Kaye says, "The customers are really diverse, not just older generations, also younger generations or groups of friends choosing it over, say, a day at the spa…"
3) Tea, Cake, and Gossip
These days, you can see guests sitting at Bettys' Imperial Room enjoying their cups of tea with scones, sandwiches, and a liberal dose of opinions. People catch up with friends, family, and dates over a cup of tea. But it is not all about tea. In fact, people tempt themselves with everything from strawberry-and-cream mousse to passion fruit jelly, from exotic foam to coconut panna cotta. This is inspiring restaurants to get creative as well while serving the tea.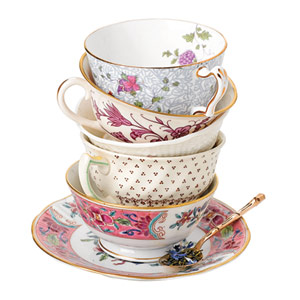 4) London Restaurants are Joining Too
These eye-catching teatime menus are surely ringing a bell but not just at the Bettys. Other popular London restaurants like the Nobu Berkeley are coming out with their own versions of what could be called an English Afternoon Tea service. The Langham Hotel is already running its tea service with the help of a tea sommelier. Parlour at the Sketch restaurant, which is already evolving constantly, serves tea in mismatched crockery with cakes served on a three-tier stand. However, the most extensive and elaborate arrangements for the afternoon tea seem to have been made by the Nobu, which is going to serve savory beef and shrimp takoyaki, yuzu curd-filled doughnuts, and dorayaki, a type of Japanese pancakes.
5) Going a Step Further
If you thought elaborate tea time menus are a bit too much, wait till you savor from the fashionable collection of teatime cakes and treats, being served at the Berkeley Hotel. The collection is called Prêt-à-Portea and believe it or not, the cakes and treats are designed with inspiration from renowned fashion designers like Dolce & Gabbana, Bottega Veneta, and Burberry. Having tea with such creations is going to be no less then a walk on the ramp, so are you ready? As if that was not enough, the Connaught Hotel serves 30 different types of jam with their tea scones. Quite a mouthful, isn't it?
6) Not so Cheap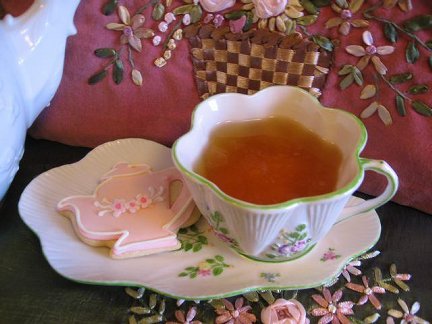 However, if you want to enjoy the classic English afternoon tea experience, you can always do so by paying up a reasonably good amount. Like at Claridge's, which serves award-winning tea, per person cost is £38, not so cheap, right? Ritz serves afternoon tea for a slightly higher rate of £42 per head. Cliveden Hotel offers by far the most expensive tea experience, which will set you back by £550 per person but don't complain because you get to eat white truffles and caviar with Chinese tea. The most reasonable so far has been the tea and cake at the trendy Riding House Café, just for £5.
Tea is an essential part of everyday life and it has its health benefits too, however, we end up having our daily cups of tea without giving it a second thought. But the English afternoon tea takes this experience a few notches up. So, next time you are in London, don't forget to have a taste of it at any of the places mentioned in this blog.
Image Courtesy: whatscookingamerica.net, acupofglee.blogspot.in, ukhiddentreasures.blogspot.in
English Afternoon Tea Rings In A New Bell