JNU's International Food Festival – Currying Different Flavors Together

30 Jan 2012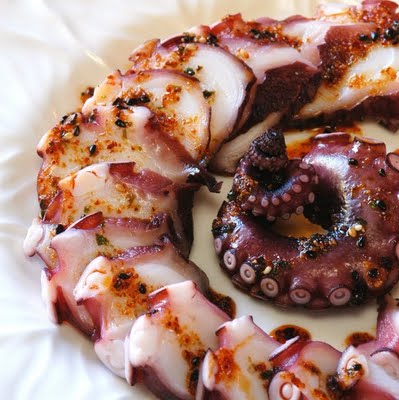 A pot pourri of international flavors is the USP of New Delhi's JNU's International Food Festival - JNU as in Jawahar Lal Nehru University. This food festival is an annual affair to spread camaraderie and friendship between students belonging to different countries and cultures. Read on for the details...
1) The Food Festival
The JNU's Foreign Students' Association organized this year's International Food Festival on January 26, 2012. The coincidence was almost poetic as India has taken pride in its diversity as well as its ability to tolerate and assimilate cultures and cuisines from around the world. The main idea behind the festival was to allow students to prepare traditional dishes of their native cuisine and serve it up for their classmates, faculty and general public.
2) The Different Flavors
The food festival had stalls from 50 countries, which were as diverse as Germany, Nepal, Afghanistan, Sudan, Bangladesh, and Uzbekistan. Besides students, faculty members, and the public, foreign dignitaries from different embassies situated in New Delhi also attended the festival. However, food was not the only attraction, there were the cultural glimpses and music from these countries too.
3) The Food
A lot of food inhibitions were laid to rest at the festival and one of them was octopus tentacles. While the Chinese, Korean, Thai, and Vietnamese students would have been familiar with this delicacy, others were a bit afraid to try them. However, with constant encouragement from all around them, quite a few students overcame their inhibitions and indulged themselves. Dishes from Iran, France, Tibet, Armenia, also enticed people and added to the global flavor prevalent at the festival.
4) Camaraderie & Friendship
The festival was drenched in the spirit of camaraderie and friendship, which was visible in how students were helping each other irrespective of their nationalities. Even Embassies had lent a helping hand to their students in putting up travel posters, national motifs, costumes, books, travel literature on display. This made for a perfect setting for this special occasion. Students had specially imported ingredients like saffron, dry fruits, and special herbs from their native countries to lend an authentic touch to their preparations. Some had woken up as early as 3 AM to start preparing the popular dishes from their motherland.
Foreign food festivals in India are nothing new. In fact, not so long ago, there was a Swedish Food Festival in India, which was very well received. With the JNU's International Food Festival, the students, who hardly get time to catch up with each other during the rest of the year, got an opportunity to celebrate their togetherness with everybody else. We leave you with a view of the Armenian food stall:
Video Courtesy: youtube.com
Image Courtesy: julesfood.blogspot.com
JNU's International Food Festival – Currying Different Flavors Together