Why Campbell Soup Is Losing Its Steam
9 Jan 2012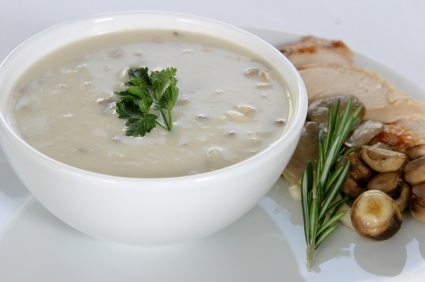 Americans are drinking less and less of soup and that is a cause of worry for the Campbell Soup Co. as this new problem is threatening to affect its future growth prospects.
The exact problem is that the millennial generation, which means the younger Americans, and the Hispanics are consuming less and less soup. As a result, the company is selling less of its products and the management is forced to ponder over the query - why Campbell Soup is losing its steam. For a company that thrived on the slogan – Soup is good food – seems to be hitting a roadblock, as was indicated in its sales of the first quarter, which were down 1% year over year. The problem, therefore, is pinching it hard because the US soup division is its largest, though the company also sells other products like V8 juices, Prego spaghetti sauce,  Pepperidge Farm cookies, and crackers, etc.
1) Transition Time
The company has described the current fiscal year as that of "investment and transition" while spelling out its new strategy that is to slow down on low-sodium products while bolster R&D and look for new products. However, these efforts are not going to yield any profits until the next year. The long term gains may, however, rise by 3 to 4% per year.
2) Morgan Stanley Says
More bad news follows for the Campbell Soups in the form of a Morgan Stanley report of last year, which cites data collected from the research firm MRI, depicting long-term trends in consumption of soup in the country. The research says that in the last decade (2000-2010), the number of soup consumers, below the age of 24, had gone down by 1.3 percentage points. The report says:-
"Soup consumption by those under 25 is declining twice as fast as the under 25 demographic is declining relative to the total population. Between 2001 and 2010 the US population under the age of 25 declined as a percentage of the overall population by 60 bps while the percentage of soup consumers under the age of 24 (defined as anyone who consumed canned soup in the past 6 months) declined by 130 bps, or over double the decline relative to the overall population."
3) All Is Not Lost
However, this doesn't mean that this is the end for the Campbell soups. The company has a 60% presence in the US "wet soup" market and there is still time before the company can be eroded completely. The only thing that can save it now is gaining immunity to aggressive competition.
With the demographics indicating that the millennial age Americans and the Hispanics  are on the rise, the company may have to act fast if it doesn't want to lose its steam.
Image Courtesy: ifood.tv
Why Campbell Soup Is Losing Its Steam