Bargain Bonanza For Americans On New Year
6 Jan 2012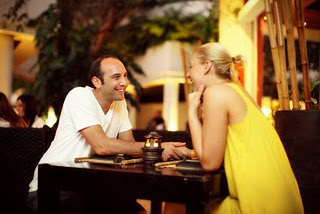 Get ready for the time of your life as the bargain bonanza comes to town with January 2012. Fast food hubs like Taco Bell, Pizza Hut, and Wendy's have announced bargains, which come as a relief for the high and dry American populace, reeling under their maxed-out credit card bills.
1) New Year Dive
Since most families have already spent most of their money on the New Year's Eve celebrations, the first month of the New Year begins with lesser trips to the neighborhood fast food restaurant. As a result, the restaurant business nosedives. So, special lures such as these become necessary to bring in customers.
2) Dismal Figures
New Year's Eve is not the only culprit though! An industry report claims that foot traffic, a key indicator of growth, came down by 0.6% in the third quarter of year 2011. The same report also projected lesser restaurant visits in the first half of 2012. This has the restaurants taking extra precautions in terms of discount bargains.
3) Some major deals:-
a) Wendy's – The restaurant has included a 2.25-ounce Cheesy Cheddar burger into its 99-cent Value menu for January 2012. What's more, the burger comes with 25% more beef!

 
b) Taco Bell – The restaurant has re-introduced its 99-cent Beefy Crunch Burrito, for a limited time to help customers, who "after a month of traveling, buying gifts and dining out… know that the January credit card statement is going to be painful."

 
c) KFC – The fast food joint brings on its "$11 Weekend Buckets". The deal is 10 pieces of chicken, valued at $14.99, sold at about $4 less price on Saturdays and Sundays through January.

 
d) Pizza Bonanza – Good times are here again as the pizza chain brings back a $10 "Any Pizza" deal. Joining in, the Papa John's is also selling any of its large pizzas for $11.

 
e) Jack In The Box - The restaurant is offering meal deals with a $4.29 meal that comes loaded with a Jumbo Jack hamburger, two tacos, a small order of fries, and a 20-ounce soft drink.

 
f) Burger King – The burger giant is mailing out coupon books with $40 worth of food and drink coupons.

 
g) Steak 'n Shake – The most aggressive move comes from this restaurant, a "no price hike" pledge. The restaurant CEO Sardar Biglari says, "During 2012, we have no intentions of raising prices. We are attempting to insulate our customers from inflation."
This bargain bonanza is bound to bring back  customers to the restaurants. In case you know of any such hefty deals being offered in your area, do share them with us. If you happen to be interested in more such bargains, do read how to save money on food and beverages.
Image Courtesy: philosopherkim-deadlyromances.blogspot.com
Bargain Bonanza For Americans On New Year