BeBevCo To Sell More Relaxation Drinks In 2012
5 Jan 2012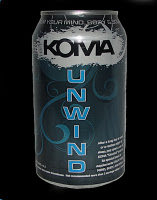 People all over the world are going to drink relaxation beverages in 2012, more than ever, claims Bebida Beverage Company (BeBevCo). A forecast reported by IBISWorld, largest publisher of industry-related research in America, has made the beverage company sell more relaxation drinks in 2012.
1) The Report
The IBISWorld reports, "The potential market is significant because over 53 million Americans have experienced insomnia or had trouble sleeping in the past year." Based on this, the report says that there is a "booming market for sleep-aid beverages." As a result, the BeBevCo is expecting a windfall in the relaxation drink market, propelled by the growing per capita disposable income and convenience store demand for its drinks like 'Koma Unwind' and 'Relax 5.'
2) The Future
The report further states that projected demand in retail sector for these drinks is definitely going to boost the industry profits right through the next five years till 2016. The IBISWorld report also predicts rosy future for the relaxation drink producing industry with revenue figures growing at an annual rate of 68.7% over the next five years. Agata Kaczanowska, IBIS World's analyst, states, "The Relaxation Drink industry is already established and will be growing from a higher base, the potential demand pent-up in the market for relaxation drinks outweighs possible challenges to the industry."
3) The Risk
Relaxation drinks are just opposite to energy drinks and their popularity is already growing. Between 2008 and 2010, the sales of these drinks doubled and the same are expected to double again in the next two years. However, just like it is with every industrial product, too much of a thing is bad. So it is with the relaxation drink as well. Consuming too much of these drinks makes one dependent on them, just like it happens with the sleeping pills. Although, there is no scientific evidence yet available on this but sleeping using natural means is still considered a better option.
Whether the market booms or not, it is clear is that millions of Americans will take to these drinks for their daily dose of sleep and the BeBevCo is ready to cash in on it by selling more relaxation drinks in 2012.
Image Courtesy: caffeinedaddy.blogspot.com
BeBevCo To Sell More Relaxation Drinks In 2012