Fresno Food Expo 2012 Comes To San Joaquin Valley
5 Jan 2012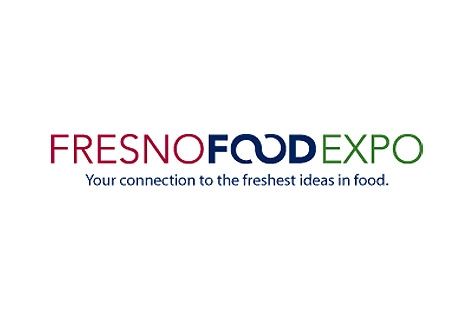 A unique regional food show is in the offing in  San Joaquin Valley, which will showcase more than 100 food and beverage exhibitors from Bakersfield to Stockton. The second annual Fresno Food expo, tickets for which began selling on January 4, 2012, will be held on March 8, 2012 at the Fresno Convention & Visitors Bureau New Exhibit Hall.
1) The Exhibitors
The participants of the show are its high point as they include food growers, brewers, producers, and winemakers. Besides, there will be small and large businesses too. On the other hand, apart from the general public, the visitors to this show will be from among retail buyers (local, national, and international), chefs, and restaurateurs. Practically anybody interested in food and new products! For those who are interested in knowing more about the food producers and growers who would be participating in the show, a list is available on the official website of the Food Show. In case you want to participate yourself, you can apply as well.
2) The Display
You can come and sample peppered salami, Armenian cracker bread, biscotti, apricot-habanero jam, fresh fruit, gourmet stuffed olives, and a large range of beer and wine. More than just a tasting event, the show will be an opportunity to discover what the San Joaquin Valley has to offer in the form of its food industry.
3) The Tickets
There are many ways to get your hands at the tickets, priced $40 each, to this coveted event. Besides a limited supply of discounted tickets available at the Lime Lite Restaurant (located at 1054 W. Shaw Avenue) from January 9, 2012 onward, tickets are also available on the Facebook's Fresno Food Expo Page, at a special discount of $5 for those who "Like" the page. The organizers inform that from January 4-11, a special FB discount link would be posted on the page, which would be valid for online purchases only. Besides, tickets can also be purchased from the official website of the Food Show.
Amy Huerta, Local Business Initiatives Manager, City of Fresno, says about the Expo, "We wanted to create an opportunity for the public to immediately purchase the products they discover and enjoy at the Fresno Food Expo. Therefore, this year, public will be able to purchase items apart from sampling them with each exhibitor."
So now, get ready for the event of a lifetime with the Fresno Food Expo because you will get to eat, buy, and celebrate food of the best variety here.
Image Courtesy: tastefresno.com
Disclaimer: The image copyrights belong to its owner. The usage of the image in this blog is purely for the entertainment purpose. No copyright infringement intended.
Fresno Food Expo 2012 Comes To San Joaquin Valley