5 Weirdest Pakistani Snacks
26 Dec 2011
Pakistani cuisine shares a very close-knit relation with Indian cuisine which results in major similarities between the Pakistani snacks and their Indian counterparts. From the deep-fried golden samosas to the pakoras and from the chaats to the jalebis, Pakistani street foods are amazingly tasting goodies, Then, when talking about the weird snacks, this cuisine has some awfully sounding delights. This blog will help you to catch a glimpse of some of them…
Top 5 Strange Pakistani Snacks
1. Pakistan Mulberries
The fruit looks akin to snake and is a seasonal. The purple colored thin, long fruits look quite weird. Apart from that, they have a deliciously mild fruit flavor with the perfect balance between tartness and sweetness.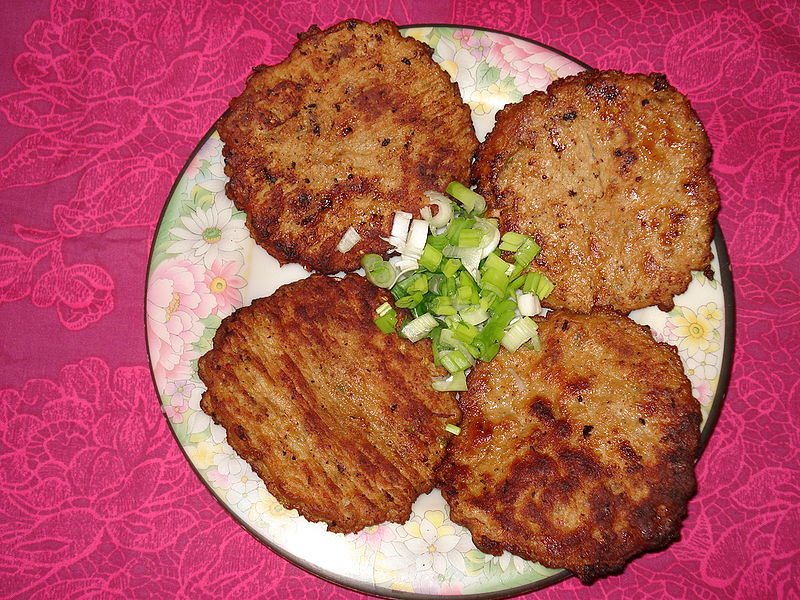 2. Chapli
This is one of the most sought patties in Pakistan. A barbequed delicacy, it is normally served beside the flatbread called naan. While they look awesome and taste elegant, the name, I feel, does not suit its richness.
3. Balushahi
These are deep-fried donut like desserts, of course a part of South Indian cuisine as well. Slathered with butter and sugar syrup, these golden brown bizarrely named snacks make delectable eats.
4. Taftan
It is a sweet flatbread served in Pakistan. Flavored with cardamom powder and saffron and cooked over an indigenous coal oven, these sweet delights are rich treats.
5. Qehwa
A perfect treat for the tea lovers, this is also spelt as kahawh. This classic green tea grown in the valleys of Kashmir are boiled along with assorted spices including saffron, cardamom, and cinnamon. Served beside honey and crushed walnuts or almonds, this is an enticing drink.
All the Pakistani snacks have a rich flavor on their own; but the way they are addressed can sound weird to people outside the region. So, try them before you reach any kind of conclusion!
Image Credit: neelscorner.com, commons.wikimedia.org, rootsimple.com
5 Weirdest Pakistani Snacks