Reuse Your Christmas Tree As Food

22 Dec 2011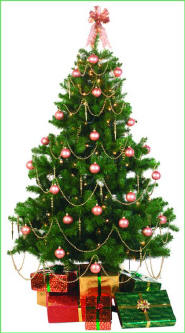 Can the bedecked evergreen stay far away from our thoughts as we look forward to Christmas Day? The tree is a fixture at every Christian home around the world and has the kids gaze wistfully at it as the young hands eagerly pull out the presents hanging from its branches. But did you ever imagine eating it?
Well, Chef René Redzepi, owner of the renowned Noma restaurant  at Copenhagen feels that it is perfectly alright to eat the Christmas tree once the festivities are over.  He emphasizes that the needles impart a sharp and sour taste much like a lemon which can be used to enliven a chicken or other bland tasting dishes.
The dried needles can be easily powdered and used as a herb explains Chef Redzepi . They can lend an aromatic flavor to rice dishes and can help to make surprisingly tasty cookies if mixed with the cookie dough. The needles and small branches of the Christmas tree can also be utilized to smoke meat especially if you are planning to hold a barbecue just after Christmas.  The emerald green hue along with the delicate aroma of the tree rubs on to the fish flesh once it is kept marinated with salt and the needles.
René Redzepi also thinks highly of the evergreen and uses it to flavor a host of condiments that he serves along with the other delicacies at his restaurant.
 Overview of Recipes. 
This is made by blending a equal amount of pine needles and apple vinegar together which is then stored in an air tight container. The blended mixture is passed through a sieve before being used as a condiment.
Pine needles, butter and a sprig of lemon thyme is mixed together to yield a soft and flavorful green colored butter.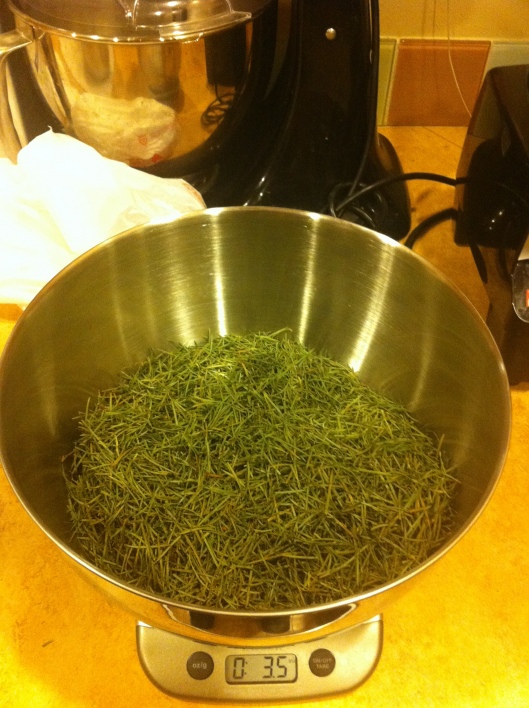 Neutral oil mixed with blanched needles from the Christmas tree together with finely chopped parsley leaves will give you a wonderfully fragrant oil that can make the accompanying dishes delightful.
Chef René Redzepi supports his stand to utilize the Christmas tree by reusing it as an ingredient  instead of just dumping it in the garbage bin once the celebrations are over. However, Westerners have not been quick to adopt the idea, after all a Christmas tree is like a beloved pet in every Christian household and no one in his right senses would feel like cutting up a pet and eating it. What do you think? Any takers for it this year?
Image Credit- jetcitygastrophysics.com  ;officeoasis.co.uk 
Reuse Your Christmas Tree As Food