Top 7 Foods To Improve Your Sex Life On New Year
21 Dec 2011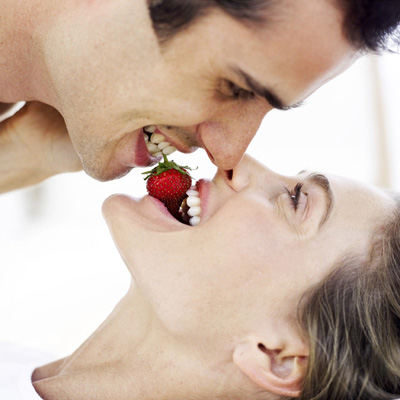 Are you looking for an improved sex life in the 'Happy New Year'? If you are, here is how you can achieve that, with the help of certain foods. Yes! There are certain foods, other than whipped cream, chocolate syrup, and strawberries, which can give your libido the much-needed boost. These foods are a boon for your sexual appetite and are healthy too, so that you shouldn't have any qualms about including them in your daily diet.
Here is the list:
1) Raw Oysters
These are one of the top-ranking aphrodisiacs, which will help you get into the mood. If you eat raw oysters just before your foreplay session, your performance will be unmatchable. Moreover, these beauties also help men increase their sperm count.
2) Celery
At the first glance, celery would probably be the last item you would think of as a sex-booster. More of a diet food, but aphrodisiacs, no way, right? But you are wrong. Celery is food of the sex-stimulating hormone, androsterone, which turns on women. Eat it raw with a sauce of your choice during dinner and enjoy your session in the sack all night long.
3) Avocado
Apart from being rich in folic acid, avocados are also a rich source of energy as these help human body to metabolize proteins into energy. This fruit is also good for your heart and, as a consequence, good for your sexual appetite because a healthy heart can do almost anything.
4) Figs
These are perfect boosters of fertility and since they contain soluble and insoluble fiber, figs make up a juicy treat to boost your sexual stamina too.
5) Bananas
On one hand, nibbling on a banana or two will fill you up with enough quick energy to last you all night. But more importantly, bananas are a storehouse of Vitamin B and potassium, as well as bromelain enzyme. The last one gives you a libido boost.
6) Nuts
Nuts are a good source of essential fatty acids as well as minerals, both of which are good for your sexual and reproductive health. With zinc in them, nuts of all kinds are enough to buck up your sexual stamina.
7) Spicy Food
Last but not the least, spicy food or peppers like cayenne, inject you with capsaicin, which, in turn, leads to stimulation of heart and skin, leading to excessive sweating. With similar stimulation expected out of a sex session, it is no wonder that spicy food is also a good source to boost your sexual appetite.
You consume these foods every day but didn't know  that you could use them for improving sex life too. Well, now that you know, just get going and get some action!
Image Courtesy: hemantchourasia.blogspot.com
Top 7 Foods To Improve Your Sex Life On New Year