5 Weirdest Canadian Snacks
15 Dec 2011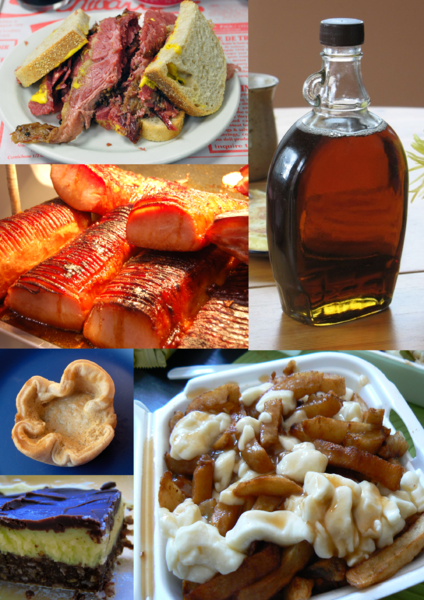 Many of you will be familiar with popular Canadian snacks such as cheese fries and strawberry pops . However, the cuisine also has its share of weird snacks . Canadian cuisine, which is a blend of dishes from British and French kitchens, offers a satiating blend of familiar as well as queer dishes. This  write-up talks about the  atypical food items you will find in Canada. Let us start our journey…
Top 5 Weird Canadian Snacks
1. Rocky Mountain Oysters
Also known under the name or Prairie Oysters, these novelty snacks are quite popular in the Canadian prairies. These are actually deep-fried bull calf testicles. Normally available in the form of appetizers, these snacks are relished in this region along with cocktail sauce.
2. Poutine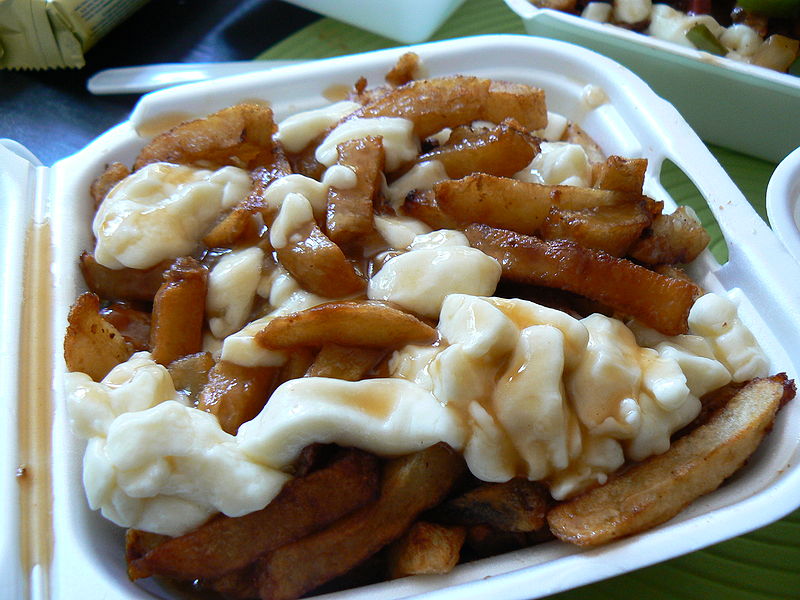 A French-Canadian dish, it has been in existence since time immemorial. This is a mixture of French Fries and cheese curds topped with brown gravy. While these tasty good, they are sure to boost up your cholesterol levels.
3. Buttertart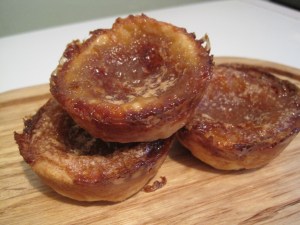 Very few people outside Canada actually know what a traditional buttertart is. This quintessential Canadian dessert comes jam-packed with butter, eggs, and sugar. With a crusty, rich top, these brown sugar flavored snack comes with walnuts, pecans, or even raisins.
4. Caesar
I am neither talking about the person nor the salad. This is a Canadian drink that I can call as Clamato – the blend of clam and tomato juices. It does sound odd, but tastes unbelievably good.
5. Nanaimo Bars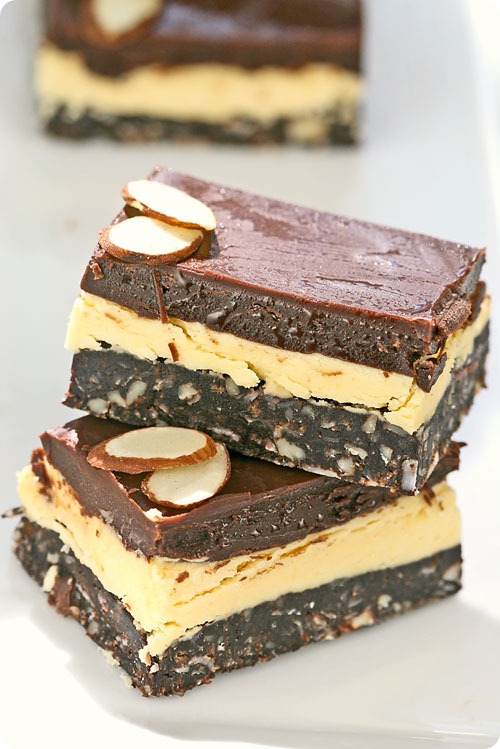 Only the name sounds bizarre. These are decadent chocolaty snacks with a mildly bitter cacao, coconut, and groundnut base and a luscious melted chocolate topping. The two layers are melded together with a exotically sweet icing. These are just indescribably fantastic!
Despite being a part of the weird Canadian snacks list, these do taste good. Try them out  and see!
Image Credit: stickygooeycreamychewy.com, rubyrhino.wordpress.com, warmvanillasugar.wordpress.com, wikipedia.org, teamjimmyjoe.com, wikipedia.org
5 Weirdest Canadian Snacks